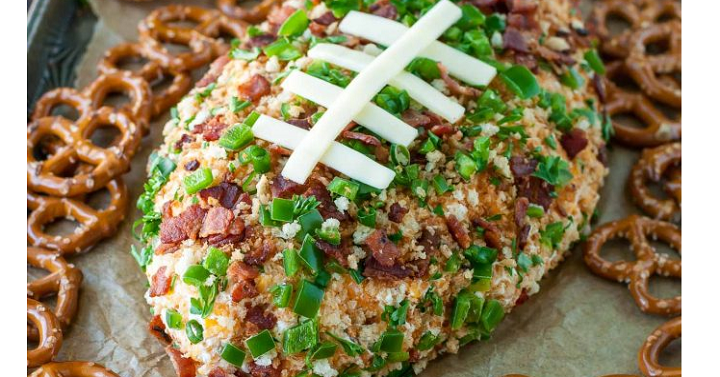 I love Superbowl Sunday! It's time together with family, chatting, cheering and enjoying being together. But even more so, it's yummy treats and snacks all night long! In all our years of get togethers and parties, I've found the yummiest cheese ball to take to all your gatherings. And better yet, it's easy!
1 Packet of Hidden Valley Ranch Dressing Mix
1/2 cup of Mayonnaise
1/2 cup of Milk
8oz Brick of Cream Cheese, softened
3 cups Freshly Grated Cheddar Cheese
(Green Onions & Bacon are optional but not necessary)
I'm mix together the dressing mix, mayo and milk in a bowl. Add in your cream cheese and mix well. Once it's all been combined, mix in your grated cheddar cheese (don't use the pre-grated cheese, get the block and grate it). Place either in a bowl to dip out of or place on plastic wrap and form into a bowl. Place in the fridge to harden it and you'll be good to go.