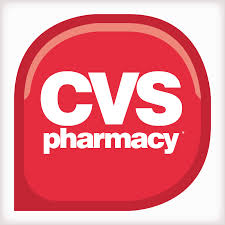 It's time to start making those shopping lists for the upcoming week! Here are a few things to keep in mind when planning a CVS shopping trip…
You need an CVS Extracare card to take advantage of sales and ECB offers.
ECB means Extracare Bucks. These are like store coupons that can be used like cash to reduce your out of pocket expenses, and they typically expire 30 days after printing. If your ECB's don't print on your receipt, make sure you let the cashier know right away, as he or she may be able to force them to print.
ECB's are linked to Extracare cards, so you cannot use someone else's ECB's with your card.
WYB means "When You Buy". CVS will often reward ECB's when you buy a certain number of items.
WYS means "When You Spend". Another way to earn ECB's at CVS is to spend a certain amount of money 

before

 coupons.
Make sure you scan your CVS Extracare card at the red coupon machine at the front of the store for additional store coupons that can be stacked with with manufacturer coupons. The coupons that you recieve are usually based on your buying habits, so you may or may not recieve the same coupons as others.
For more in depth info, check out the post on how to shop at CVS.
Now, onto the best CVS deals for the week! This is not a complete matchup, and I'll be posting additional coupon deals throughout the week. These sale prices and deals are good from 7/6/14 to 7/12/14.
Metamucil Packets (10 ct) – $2.99 (Get $1.99 ECB wyb 1, Limit 1)
– Use $1/1 Metamucil Product (7/6/14 PG)
Final Price: FREE!!
Tampax Radiant, Pearl Tampons, Always Infinity, Radiant pads or liners – $4.49 (Get $1 ECB wyb 1, Limit 1)
– Use $2/1 Tampax Pearl or Radiant Tampon, 16 ct or Larger (7/6/14 PG)
Final Price: $1.49!
Starbucks K-Cups – $6.99 (Get $5 Extra Care Bucks wys $20)
– Use (1) $3/2 Starbucks K-Cup Packs
– Use (1) $1.50/1 Starbucks K-Cup Pack, 10 or 16 ct (6/15/14 SS)
Final Price: $3.84 each wyb 3 
Pantene Shampoo, Conditioner or Stylers – 3/$10 (Get a $10 Gas Card wys $30)
– $3/2 Pantene Products (7/6/14 PG)
– $5/3 Pantene Products (7/6/14 PG)
– $1/1 Pantene Styling Product
– $2/2 Pantene Shampoos or Conditioners
Final Price: Varies