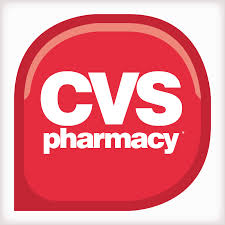 It's time to start making those shopping lists for the upcoming week! Here are a few things to keep in mind when planning a CVS shopping trip…
You need an CVS Extracare card to take advantage of sales and ECB offers.
ECB means Extracare Bucks. These are like store coupons that can be used like cash to reduce your out of pocket expenses, and they typically expire 30 days after printing. If your ECB's don't print on your receipt, make sure you let the cashier know right away, as he or she may be able to force them to print.
ECB's are linked to Extracare cards, so you cannot use someone else's ECB's with your card.
WYB means "When You Buy". CVS will often reward ECB's when you buy a certain number of items.
WYS means "When You Spend". Another way to earn ECB's at CVS is to spend a certain amount of money 

before

 coupons.
Make sure you scan your CVS Extracare card at the red coupon machine at the front of the store for additional store coupons that can be stacked with with manufacturer coupons. The coupons that you recieve are usually based on your buying habits, so you may or may not recieve the same coupons as others.
For more in depth info, check out the post on how to shop at CVS.
Now, onto the best CVS deals for the week! These sale prices and deals are good from 4/27/14 – 5/3/14, unless otherwise noted.
Almay Cosmetics – B1G1 50% Off
– $4/1 Almay Cosmetic Product (4/13/14 SS) *Expires Sunday, 4/27*
Final Price: Varies (But, you're sure to score some freebies or cheapies, if you haven't used this coupon yet!)

Deal Idea:
Buy (2) Almay Color + Care lip balm @ $5.99 BOGO 50% off ($8.99)
– Use (2) $4/1 Almay Cosmetic Product (4/13/14 SS)
Final Price: $.99 for both! ($.50 each!)
Dawn liquid dish detergent, 9oz – $0.99
– Use $.50/1 Dawn Hand Renewal, Power Clean, Bleach Alternative or Oxi (Texas zip code 77477)
Final Price: $.49!
Theater Boxed Candy – $0.99
CVS Store Coupons:
– $0.30 ALL Theater Box Candy (CVS Coupon Center, Limit 1)
Manufacturer Coupons:
– $0.40/1 Sour Jacks, Sun-Maid Chocolate Raisins, Tuxedos Chocolate Almonds or Nuclear SQWorms, exp. 5/31/14 (SS 03/23/14)
Final Price: As low as $0.29 each!
Scope Mouthwash, 1 Liter or Fixodent, 2-2.7oz – $3.99 (Get $2 Extra Bucks wyb 1, Limit 2)
– $1.00 off ONE Scope Classic Rinse 1L or larger
– $1.00 off ONE Fixodent Adhesive 1.4 oz or larger
Final Cost: As low as $0.99
Colgate Multi-Pack Toothpaste, Toothbrush, Colgate Total Rinse, 1 Liter or Optic White Rinse, 32oz – Prices vary (Get $2 Extra Bucks wyb 1, Limit 2)
Deal Ideas:
Buy (1) Colgate original twin-pack toothpaste – $6.29
– Use $2.00 off any Colgate twin pack toothpaste
– Pay $4.29 out of pocket
– Get $2 ECB
Final Cost: $2.29 wyb 1 twin pack ($1.15 per tube)
Buy (1) Colgate Total rinse 1L – $7.99
– Use $2.00 off Colgate Total or Optic White Mouthwash
– Pay $5.99 out of pocket
– Get $2 ECB
Final Cost: $3.99
Speed Stick or Lady Speed Stick – $1.99
– $1/1 Speed Stick (4/27/14 SS)
Final Price: $0.99
Select Right Guard or Dry Idea Antiperspirant/Deodorant – 2/$6 (Get $2 Extra Bucks wyb 2, Limit 1) 
– $1.50/1 Right Guard Total Defense 5 or Xtreme product (4/27/14 RP)
– $1/2 Right Guard Xtreme Fresh of Total Defense 5 printable (Facebook Coupon)
Final Cost: As low as $1 wyb 2 ($.50 each!)
L'Oreal Hair Color – Prices Vary (Get $4 ECB wyb 2, Limit 1)
Deal Idea:
Buy (2) L'Oreal Excellence hair color @ $8.99 each ($17.98)
– Use (2) $2.00 off any L'Oreal Paris Excellence Hair Color
or
Use (2) $3/1 L'Oreal Paris Hair Color Product printable
– Pay $11.98 – $13.98 out of pocket
– Get $4 ECB
Final Cost: $7.98 – $9.98 wyb 2 ($3.99 – $4.99 each, BONUS: Also qualifies for $5.00/$30.00 on any L'Oreal® Hair Color SavingStar offer)
Revlon Colorsilk Hair Color – $3.00
– $1/2 Revlon Colorsilk, Luminista or Frost and Glow (3/23/14 SS)
– $1/1 Revlon Colorsilk, Luminista or Frost & Glow (4/13/14 SS)
Final Price: $2.00 – $2.50
Eucerin or Aquaphor Products – Prices vary (Get $10 Extra Care Bucks when you spend $20, Limit 1)
Kellogg's Special K Cereal, 11-19.5oz or Bars, 5ct – 2/$5 (Get $1 Extra Bucks wyb 2, Limit 1)
– $3/3 Kellogg's cereals printable (NLA)
– $1.00 off any THREE Kellogg's Special K Cereals
– $1.00 off any THREE Kellogg's Cereals
– $1/3 Kellogg's All-Bran, Frosted Mini-Wheats, Special K Smart Start, Mueslix, Kellogg's Corn Flakes, Raisin Bran or Fiber Plus Cereal (4/06/14 RP)
Final Price: As low as $3.50 wyb 3 cereals ($1.16 each)
Campbell's Chicken Noodle or Tomato Soup, 10.75oz – $0.75
– $1/5 Campbell's Condensed Soups
Final Price: $0.55 each wyb 5
Hormel Chili – $.99
– $1/2 Hormel Chili products (3/9/14 SS)
– $.55/2 Hormel Chili products (3/9/14 SS)
– $0.55 off any two HORMEL Chili products
Final Price: As low as $.98 wyb 2 ($.49 each)
Zantac 75, 30ct or Zantac 150, 24ct – $8.99 (Get $2 Extra Bucks wyb 1, Limit 3) 
– $7.00 off 2 Zantac 75 or 150 product 24 ct
– $4/1 Zantac Product (3/23/14 SS)
– Pay as low as $4.99 out of pocket
– Get $2 ECB
Final Price: As low as $2.99