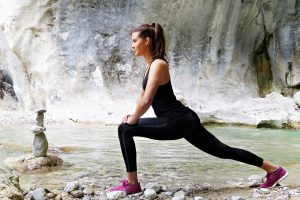 June has arrived, my friends! How on earth did that happen so fast?! I cannot believe how quickly time is passing these days, but I digress. Since June has arrived, I figured I could do a quick little rundown of some of the best deals to find in June! 
If you are ready to save some money, just check out this list below to see what you should be shopping for this month. 
Best Deals To Find In June
These are some of the best things to shop for in June. 
Father's Day Gifts – Father's Day is mid-June and you have likely already started to see all of the sales happening on gifts for dad! This is also a great time to find gifts for dad to hang onto until Christmas.  Just make sure it doesn't say "Father's Day" on it. 
Spring Clothes – Spring fashion has moved onto summer which means that you will start seeing all of those spring fashion clothes on clearance soon. 
Fitness Gear and Clothing – When do you see the most ads for fitness gear and wear? January! That's right, most people focus on fitness in the new year, so June is about the time you start seeing prices drop on fitness gear and clothing. 
Dishes and Drinkware – It's wedding season, my friends! That means that you will start seeing lots of deals on wedding gift ideas. Occasionally, you will also start seeing deals on small kitchen appliances. The other day while shopping I spotted a blender and a breakfast sandwich maker for just $5 each! 
Fresh Produce – It's summer! That means that fresh produce is in season and there is no better time to buy! It may not be the cheapest right now (although there are some great ways to save on produce), but now is the best time to get the best flavor! 
Don't you just love knowing what to save money on? What has been your favorite June buy?