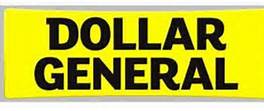 If you're new to shopping at Dollar General, make sure you check out the Dollar General Coupon Policy. Here are a few things to keep in mind…
Dollar General accepts Internet printable coupons, but coupons must have a scan-able barcode or valid promotion code.
Dollar General only accepts coupons for free items if a purchase is required. (Example: BOGO Free)
You can stack manufacturer coupons with Dollar General store coupons for extra savings.
Dollar General also typically issues weekly coupons for $5 off a $25 purchase that can be used on Saturday. These coupons can be found at the bottom of your receipt or online at the Dollar General website.
Now, on to the best deals at Dollar General this week. These sale prices and deals are valid from 5/4/14 to 5/10/14.
Select Kellogg's Cereals – $2 
(Includes Frosted Flakes, Froot Loops, Apple Jacks, Raisin Bran, and Corn Pops) 
– $3/3 Kellogg's cereals printable (NLA)
– $1/1 Kellogg's Corn Pops or Kellogg's Krave cereals (NY zip code 12345)
– $1.25/2 Kellogg's cereals 8.7oz or larger  (NY zip code 12345)
– $.50/1 Kellogg's Apple Jacks or Froot Loops cereals  (NY zip code 12345)
Final Price: As low as $1 each!
Hefty Trash Bags – $4.95 (Excludes extra value packs) 
– $1/1 Hefty Tall Kitchen Trash Bags (4/13/14 RP)
– $1/1 Hefty Large Black Trash Bags (4/13/14 RP)
Final Price: $3.95
Honey Maid Graham Crackers or Hershey's milk Chocolate – $3
Kraft Jet-Puffed Marshmallows – $1.25
– $1.00 off JET-PUFFED, HONEY MAID, and HERSHEY's
Final Price: $6.25 wyb all three
Nuttella – $3.50 
– $1/1 Nutella Hazelnut Spread (5/4/14 SS)
Final Price: $2.50
Kraft salad dressing 16 oz – $2 
– $1/2 Kraft salad dressing (4/13/14 SS)
Final Price: $1.50 each wyb 2
Temptations cat treats – $1.50 
– $3.00 off three TEMPTATIONS Treats for Cats
Final Price: $1.50 wyb 3 ($.50 each!)
Dial Bar Soap 3-pack – $2 
– $1/2 Dial Deep Cleansing Hand Soaps, Foaming Hand Soaps, Liquid Hand Soap Refills or Bar Soaps (4/27/14 RP)
Final Price: $3 wyb 2 ($1.50 each)
Motrin PM 20 count – $4 
– $2/1 Motrin PM product (5/4/14 SS)
Listerine mouthwash 1L – $5.50 
– $1.00 off any 1 LISTERINE Mouthwash 1L or larger
Final Price: $4.50
Hi-C Fruit Punch 10-pk, Kool-Aid, Country Time, or Tang Powder Drink Mix 6-12 qt – $2 
– $1/2 Country Time or Tang Drink Mix (4/27/14 SS)
Final Price: $3 wyb 2 ($1.50 each)
Chef Boyardee 15 oz – $1 
– $1.00 off (4) Chef Boyardee Products
Final Price: $3 wyb 4 ($.75 each)