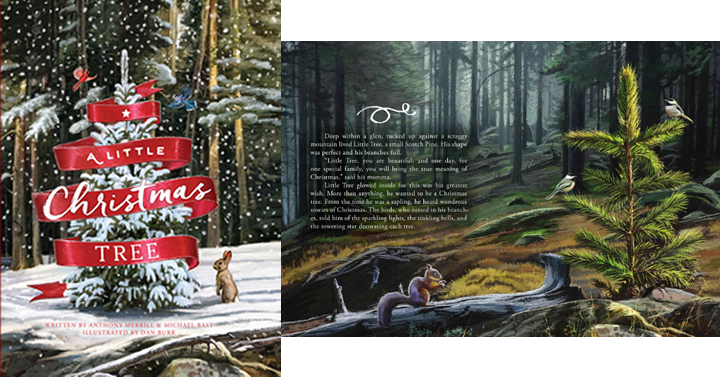 Need a book to read tonight? Check out this awesome new book! Read it on Kindle tonight! It's a tradition in our home, and in many more all across the country, to read Christmas books together as a family during the holiday season. We add a new book or two to our collection every year. This is one of our favorites. A Little Christmas Tree was an instant favorite with every member of the family and gifted us with one of those "Please read it again Mom!" moments that you just can't get enough of in these days filled with video games and Snapchat.
The story and illustrations are unmatched and propelling this new book to the favorites list of everyone who reads it. The first read through the pages will cause your heart to leap and soar and if you are an old sentimental soul like me, you'll shed a tear or two. The magic happens when you read it again and again and the same feelings come pouring from the pages. A Little Christmas Tree is sure to become one of the must-have Christmas stories in every holiday book collection.
Right now you can hurry on over to Amazon and get the Kindle edition of A Little Christmas Tree: A Classic Christmas Story for just $9.99!