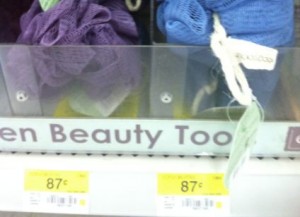 Become an EcoTools Ecoinsider by signing up for their newsletter and they'll send you a $1.00 off EcoTools coupon.  It can take up to 24 hours to receive your emailed copon (check your junk folder).  Take it to Walmart to grab an EcoPouf for better than free!  Here's how:
EcoTools EcoPouf 100% Recycled Sponge, $0.87
Use $1/1 EcoTools Product (emailed to you)
FREE + $0.13 Overage after coupon
Pricing may vary by region.  Check out all the other great Walmart deals here.
Thanks Growing Up Natural