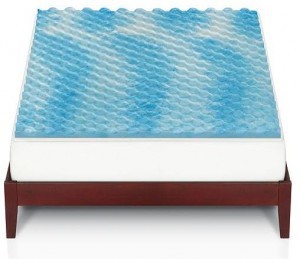 Make your bed comfy and cozy with this deal! Kohl's Cardholders can get The Big One Gel Memory Foam Mattress Topper in Twin for only $24.49! (Reg. $79.99) Just enter promo codes MARCH30 and FREE4MAR at checkout. Or you can get a full, queen, or king size for only $27.99 with codes listed above. Here are some additional details:
Cooling comfort & support
Extends mattress life
Relieves painful pressure points
Sculped design
1.5-in. peaks thickness
3-lbs. density
These mattress toppers are very highly-rated and look pretty awesome! At this price, you can grab one for every room!