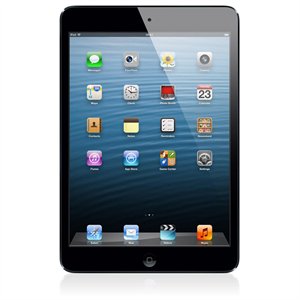 Cathy left a comment in the post about the Best Buy Black Friday ad wondering where she could possibly get the best deal on an Apple iPad Mini this year. Well, Cathy, the iPad Mini is a pretty hot item this year, and lots of stores have it on sale. However, I've done a little digging and narrowed it down to the following stores:
Meijer
– $299 with bonus $80 off your next shopping trip
– Starts Thursday at 6 AM
Target
– $299 with bonus $75 Target gift card
– Starts Thursday at 8 PM
Walmart
– $299 with Bonus $100 Walmart gift card
– 1-hour In Stock Guarantee
– Starts Thursday at 6 PM
So, it doesn't look like retailers are marking this hot item down too much, but there are some decent deals out there. If you choose one of the retailers above, you'll probably want to base your decision on where to buy on which one you shop at most. Of course, Walmart also offers the highest gift card and has the 1-Hour In Stock Guarantee, so that's something to consider as well.
If you want to skip all of the Black Friday craziness or you miss the deals above, you might also be able to snag one online. The Rakuten.com (formally Buy.com) Black Friday ad has an Apple iPad Mini advertised for $249.99. The sale is supposed to start on midnight Black Friday morning, so keep your eye on this page as Thanksgiving night winds down.
If I find any other iPad Mini deals, I'll be sure to let you all know.
In the mean time, feel free to let me know if you're looking for something in particular this Black Friday, and I'll see what I can do to help!