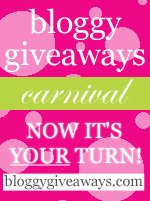 I decided to participate in this quarter's bloggy giveaway! This is my first time participating and I am very excited about it. My name is Mercedes and this is my blog where you can find me talking about all things money: how to save it, invest it and spend it wisely. I am the mother of two boys aged three and 4 months.
I am giving you an opportunity to win one of the bracelets pictured below, for two winners total. Just in time for Mother's day! You can win a personalized (to your wrist measure) bead bracelet. A combination of Swarovski crystal, silver sterling and gold filled beads, you or a special person in your life deserve this beautiful piece of jewelry.
The contest is open to everyone, you don't have to be a blogger or have blogger profile. All you have to do is leave a comment on this post (one per person please) and the winner will be announced on Friday. Just make sure you leave a distinctive signature. Pleased don't sign "Jenn." Make it distinctive by saying "Jenn in WI, or Jenn in Chicago." If you leave an email address then I will also notify you if you are the winner. Make sure to check back on Friday when I announce the winner.
I can only ship to US addresses, sorry.
Good luck!

Thanks again for visiting and signing up. GOOD LUCK! Don't forget to sign up for more great prices at Bloggy Giveaways Carnival