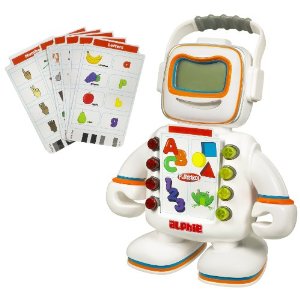 I just wanted to wrap up my trip to NYC and Blogher attendance.  First, if you recall my mentioning this, I ran out of business cards because I entered a whole bunch of raffles.  Well, what do you know? I won something!  Yes, persistance and a lot of luck pays off.  I won a prize pack from Playskool that included the following: Playskool Alphie, Adventure Heroes, Hero on the Go, Explore N grow, Musical Gear center and Weebles Tree House.  Which is incredible because they are perfect  for my kids' age.  I am going to have to make sure I hide them as soon as they get delivered.
Then I want to share with you something only fellow couponers will understand.  Some of the sponsors were passing out coupons for FREE products.  Can you believe some people were throwing the ones they didn't want away in the garbage?  Well, I went rummaging through the garbage for these coupons for my readers who I knew would LOVE these coupons.  I stopped by the Swag Swap room before it closed and actually with the help of Tricia at Once a Month Mom.  She helped me score some great coupons to giveaway to you.  Here is a picture courtesy of Stephanie at Katy Couponers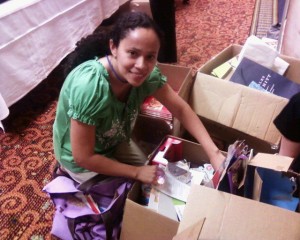 Win Them!
Two lucky CSWM will get to win the fruits of my rummaging.  Each coupon stack includes 10 FREE coupons total including the following:
Healthy Choice frozen meals (3)
Dean's Dip (1)
Hillshire Farm lunch meat (1)
and then a potluck of coupons for FREE pillsbury, Yoplait, Betty Crocker and Kraft products.
To enter to win just leave me a comment sharing what is your favorite vacationing spot in the U.S.
This giveaway is open to US. residents 18 years and older. and it ends 8/13 at 2PM EST.