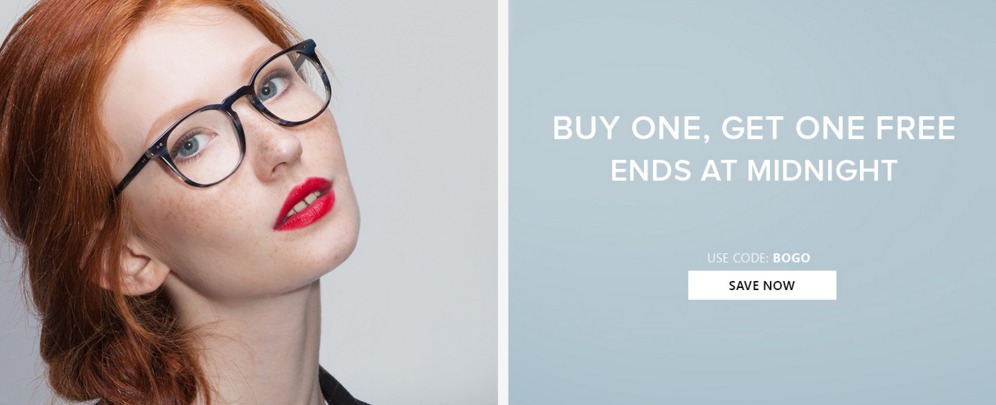 This awesome buy one, get one free offer from Eye Buy Direct ends tonight! Buy one pair of glasses priced at $15 or more, and the second pair is free when you use the code BOGO at checkout. The lesser value frames will be free, and there's a maximum of 6 pairs per order. Keep in mind that packages and lens upgrades are not included. Normal charges for lens upgrades and coatings apply to both frames.
Shipping & Returns
Free on orders over $99
$5.95 USPS shipping on orders under $99
Refund within 14 days of shipping or a replacement within 12 months
**I've ordered from Eye Buy Direct several times in the past, and I couldn't be happier! Check out my Eye Buy Direct review HERE.