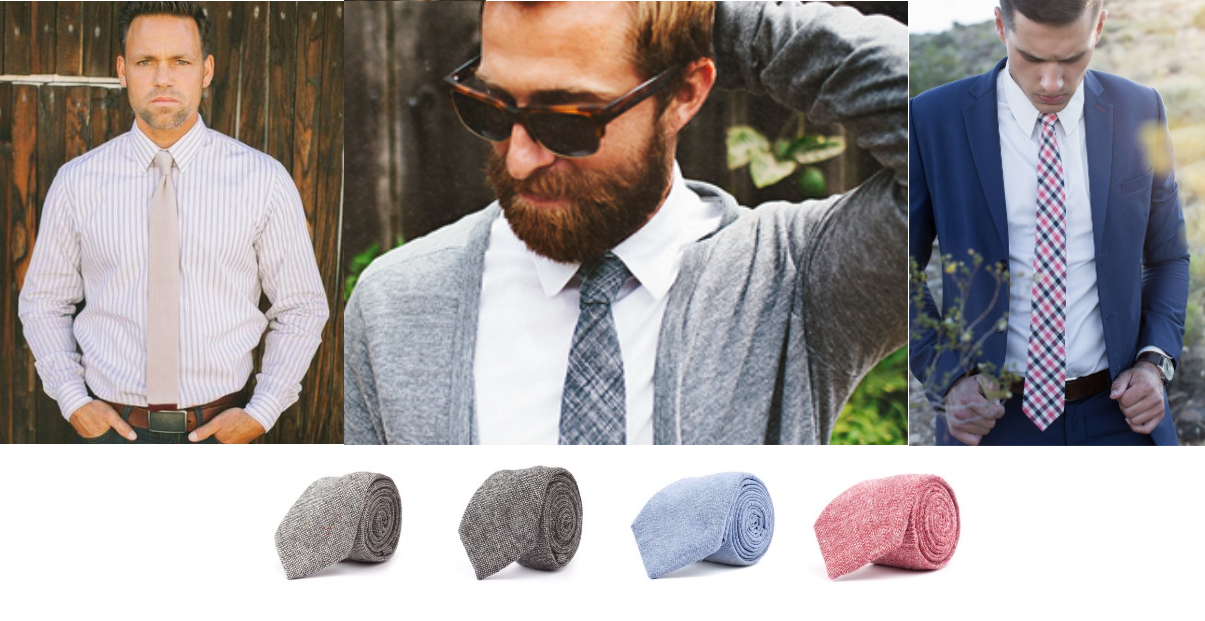 Whether he wears them every day or just needs them for special occasions from time to time, a good quality necktie is something no man should be without. The right necktie can really add some class and sophistication to a suit when needed. It can be a dashing statement piece and really pull an outfit together. Not all guys just give the "sniff test" and call it good, ya know? Even the manliest of men like to look their best, and a nice tie can help them do that.
It can seem a little hard to drop big bucks on a tie when you're on a budget though, even if a guy wears them frequently. It can be even harder when he only wears them occasionally. Either way, though, I found you a pretty wicked deal on some high quality ties today!
Use the code BOGO over at Mosaic Menswear right now for a nice buy one, get one free deal on ties and bow ties! Buy one necktie or bow tie and get one FREE! Ties and bow ties are priced at only $19.00, making them just $9.50 each after code! Plus, domestic shipping is also free, or you can opt for priority shipping for an extra $6.00.
Mosaic Menswear is a gentlemen's clothing company that strives to make high quality, stylish neckwear for men. Their ties are handmade from 100% quality materials like cotton linen, and denim.
One of my favorite things about this company, though, is that all of their ties are guaranteed for life! You can return any of their ties at any time! Just ship it back to them for free, and you can choose a replacement tie or be refunded the original purchase amount. To me, that really cinches this deal! I love the fact that I can get a tie replaced for free if necessary. It's like a little added protection.