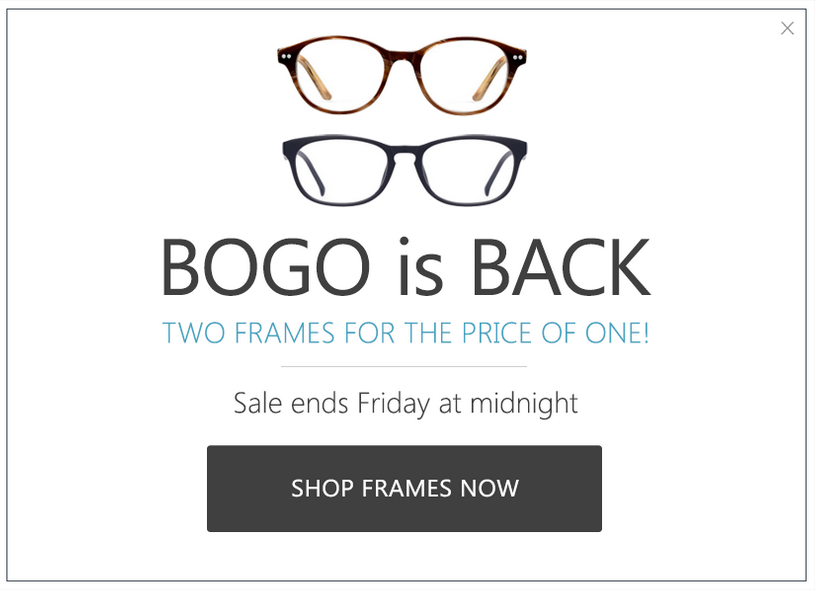 If you missed the last Eye Buy Direct sale, they've got a great buy one, get one free eyeglasses deal going on right now! Just use the code BOGO at checkout!
Here are the terms and conditions of the sale:
Two frames must be selected.
At least one of the frames must be $15 or more.
Rimless frames are not included in this offer
Packages and lens uprgades are not included- Normal charges for lens upgrades and coatings apply to both frames.
'FREE' – Applies to the frame of lesser value only, with standard Single Vision lenses and anti-scratch coating.
Maximum 6 frames per order.
No double discounts.