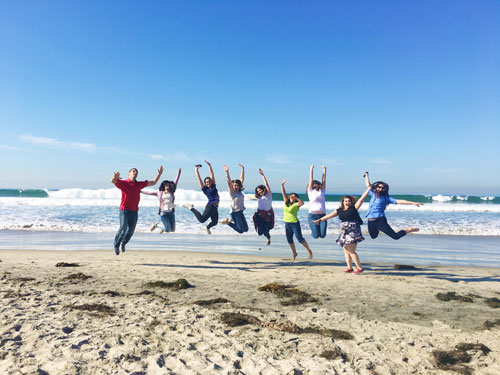 Christmas is only a few days away, which means you only have a few more days to finish getting ready. With all the stress, you're probably ready for the holidays to be over and wishing for a relaxing vacation on the beach. Well, what if you could book that relaxing vacation on the beach while crossing names off on your Christmas list?
You can! Just imagine your family's excitement when you reveal a family vacation to San Diego on Christmas morning. They're probably wishing for a holiday escape just as much as you are! It's the perfect way to create family memories. You can save big on your San Diego vacation, too. Book with Get Away Today to take advantage of the best San Diego prices! You can use promo code F2Deals to save an additional $10 off any San Diego package including hotel and tickets, plus take advantage of these deals:
If the idea of relaxing on the beach with your family doesn't make you want to book, these amazing deals will! You can save even more when you book now and take advantage of Get Away Today's reduced deposit sale. Instead of the usual $125 down, you can book your spring or summer vacation for only $50 down at time of booking!
Your final payment isn't due until 15 days before you travel, giving you plenty of time to pay it off and get your family excited. Take a few more seconds imagining relaxing on a beach, then head to getawaytoday.com to book or give them a call at 855-GET-AWAY. Remember to use promo code F2Deals to save an extra $10 on your Southern California package, too. There's no better time than now to book so make sure you lock in these fantastic prices before December 26th!