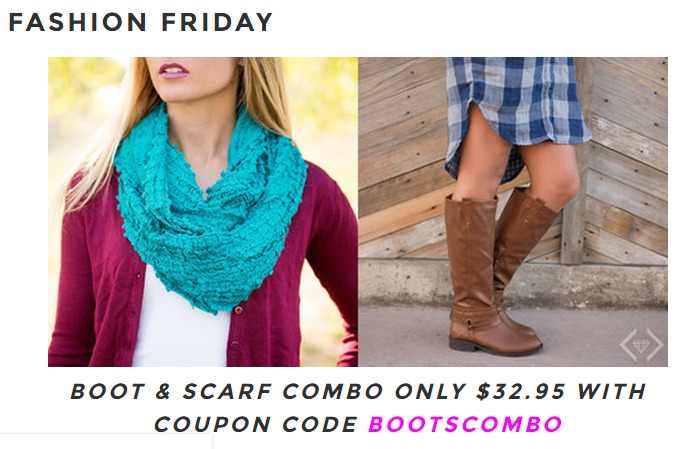 Wow! I've been so busy lately that I forgot that it's getting to be boot season! I don't always wear shoes, but when I do, I wear boots!
Right now, Cents of Style is offering a nice boots and scarf combo deal for Fashion Friday. First, add a pair of fall riding boots ($49.95) to your cart. A pop up window should pop up asking if you want to add a scarf ($4.00) to your order; choose your favorite color and click "add". During checkout, enter the promo code BOOTSCOMBO, and the price of your entire order will drop to only $32.95 with free shipping!
If you don't want the scarf, you can skip it, and the boots alone will drop to $28.95 with free shipping!