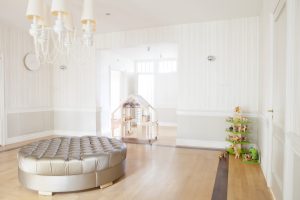 I don't know about you, but by about this time of year, I am in need of some brightness in my life. The darker days, the clouds and the gloominess just bum me out. I need some sunlight and some Vitamin D in my life. I don't have unlimited funds though so as much as I want to build a sunroom on my home, it's just not in the cards. I've been making some changes in a budget friendly way though, so if you are looking to brighten up your home on a budget, here are some tips for you! 
While I haven't implemented all of the changes yet, I have done some of them and plan to make more changes soon. The changes that I have made so far and I am loving these changes!
Brighten Up Your Home on a Budget
These are the products that I have bought so far to go toward making these changes in my house and my mind set! 
Flowers
Yep, I have been splurging a little bit on fresh flowers, but it has gone a long way toward brightening up my home and making a change in my space. Since I obviously can't go out and pick wildflowers right now, I have been going to Trader Joes and grabbing the $3.99 bouquets of flowers. They have been lasting up to 2 weeks! 
Sheer Drapes
Yes, we need to have our winter friendly drapes up still to help keep the heat in and the cold out, however, I need more light. A change that has worked for me is to pair my winter drapes with some sheer drapes in the middle of them. This allows me to open up the drapes during the brighter days and the bright sun comes in through the sheer drapes. 
Spring Clean and Organize
No, it's not spring yet, but spring cleaning can do wonders toward brightening up your space. Clutter and disorganization brings you down and the feeling of walking through a freshly cleaned space with clean floors and cleared off counters will bring you joy.