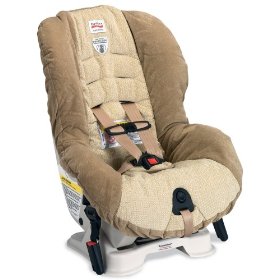 The discount is being applied to your purchase again.  Apparently they had some problems yesterday with the discount being automatic so Amazon pulled the offer.  But the discount is working again.

In the market for a car seat?  Then you may want to hear about this offer by Amazon.  Amazon is offering an immediate $50 discount at Checkout on Britax Car Seats from today June 21st through June 27th.  Right now, the cheapest is the Roundabout Bellamy for $110 after the $50 discount.  If you choose Super Saver Shipping then the shipping is free.
Just to give you a price comparison,Price Grabber reports the same car seats selling for $159 as the next cheapest price.  Even the Britax Marathon which seems to be a very popular and sought after car seat after the discount is selling for $229 and it ships for free too. That matches the lowest price offered by another store according to Price Grabber.  It wonder if it may pay off to wait and see this week to see if the price at Amazon goes down before the special discount period ends.  There's a really gooddeal is on the Boulevard Madison, it is actually $70 off the regular $309 price.  So after the discount you get it for only $189.