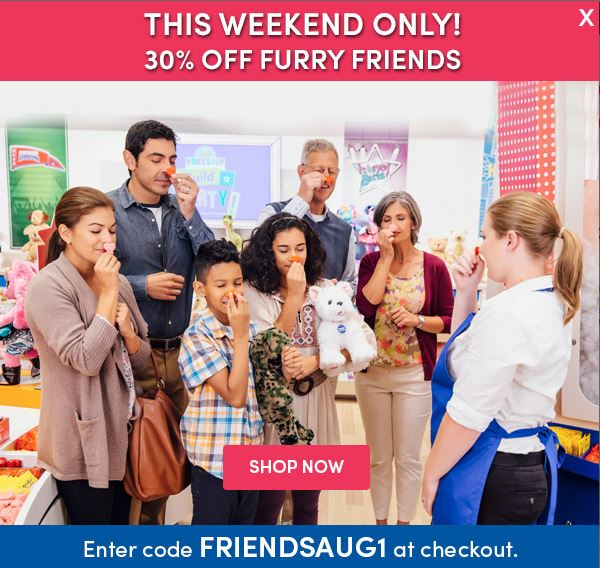 Build a Bear is having another Friends & Family Event this weekend! You can get 30% off a furry friend with promo code FRIENDSAUG1 at checkout. And if you didn't know, you can select to have your animal unstuffed and then take it to the store to get stuffed. That way your little one still gets the experience and you're still saving money.
Take a look around they have a sale on their Marvel Mega Minis 2 for $25 or $4 for $40 which is a seal of a deal.
**You can also show this ad at the store to receive the same discount.