The weather might still be chilly, but it's getting to be about that time to start planning our gardens and getting ready for the upcoming growing season. Yay! My favorite time of year!
You can get started on this years seeds and growing supplies with Burpee. Right now, you can get $10 off your order of $40 or more when you use the code AFFBTEN4 at checkout.
I did some looking around, and I found some pretty cool stuff so far…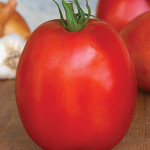 I got some of these SuperSauce tomatoes last year, and they were EXCELLENT! I'll definitely be buying some more soon. They're a variety of Roma tomato, and they were great for canning!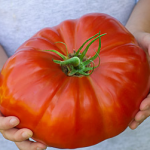 Yes! Now this is what I wanna see in my garden this summer! I think this monster might just be my experimental plant this year.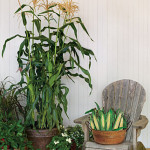 If you don't have a large cornfield like I do, this might be a good alternative if you want to grow corn. I haven't personally tried this, so I don't know how it does, but it's designed to grow well in containers on decks and porches. Might be worth a try!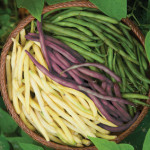 Beans! Beans! Beans! Can't have a garden without beans! I had a bean bumper crop last year, and I'm definitely growing them again. My personal favorites are the Romano green beans, the purple beans, and the yellow beans.
Lots to choose from! Don't forget to request your free Burpee catalog!
What about you? Are you growing a garden this year? If so, what are you growing?