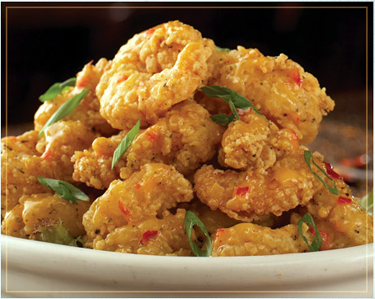 Celebrate the holidays by heading into Bonefish Grill to receive a FREE brunch item when you Purchase one.   Yum!!  Valid through 12/30/2012.
Other restaurant deals available now:
FREE 1/2 lb Snow Crab Legs with 2 Crabfest Entrees (exp: 12/23/2012) @ Red Lobster
Free kids' meal with adult entree purchase (exp: 12/26/2012) @ Bob Evans
$3 off Ice Cream Cake, $1 off Ice Cream Pie, or FREE Sugar Cone, Cake Cone or Dish with Purchase of a Waffle Cone (exp: 12/31/2012) @ Bruster's Ice Cream
10% off $100 in holiday cards with Chili's.com order (exp: 12/23/2012) @ Chili's
FREE Waffle with no purchase required (exp: 1/31/2013) @ Waffle House
$5 off $25 in Purchases (exp: 12/30/2012) @ Friendly's
Buy One Get One Beef N' Cheddar or Turkey N' Cheddar Sandwich (exp: 12/31/2012) @ Arby's
FREE  Whoppie Pie Tray or $10 off $50 Catering Purchase (exp: 12/31/2012) @ Corner Bakery Cafe
Free Small Fries & Drink with Large Sandwich, Buy One Get One Wrap, Free Kids Meal with any Sandwich Value Meal, Free 22oz Drink with any Sandwich, Free Small Fries with any Regular Sandwich, Free Small Sandwich with any Sandwich Value Meal (exp: 1/31/2013) @ Steak Escape
FREE Cheesecake or Brownie on a Stick with Combo Purchase (exp: 12/31/2012) @ White Castle
$2 off 6pk Ice Cream Cupcakes, $1 off Medium or Large Flavor Combo, $3 off any 8in or sheet cake, Buy 2 Quarts and Get One Free (exp: 12/31/2012) @ Maggie Moo
Free Lemonade with Purchase of a Wetzel Dog or Wetzel Bitz (exp: 12/31/2012) @ Wetzel's Pretzels
$5 off $20 in Food and Drink Purchases (exp: 2/28/2012) @ Planet Hollywood
Free Pastry with Purchase of XL Coffee, Buy 6 Donuts, Get 6 Donuts (exp: 12/31/2012) @ Honey Dew Donuts
$1 off Ribeye Steak, Egg, & Cheese Biscuit Combo (exp: 4/15/2013) @ Hardee's
Save $5 when you join their e mail club @ Romano's Macaroni Grill
$5 off $15 purchase coupon @ California Pizza Kitchen
15% off Retail Purchase Over $25 or More (exp: 12/31/2013) @ Rainforest Cafe
Thanks, Smart Couponing!