Now for a limited time, Canvas People are offering 65% off their canvases! That's an incredible deal! So if you've been thinking about ordering, now is the time! Here's this to let you know what the cost are for each size.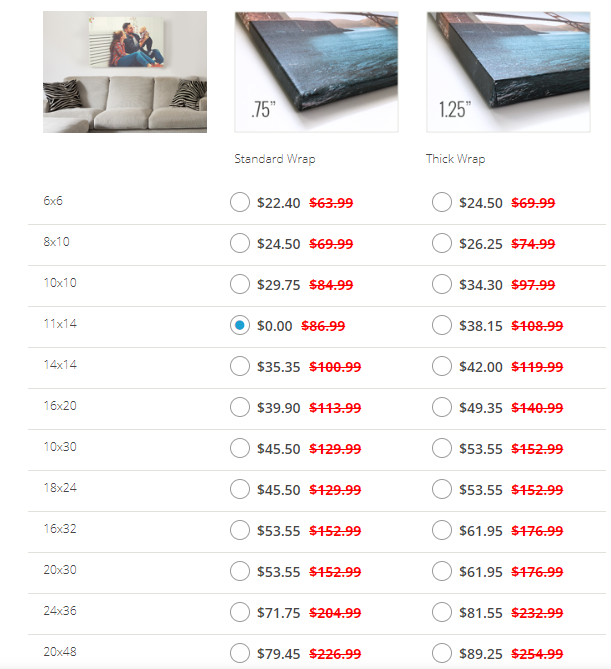 You'll notice you get the biggest bang for your buck with the 11×14! Keep in mind you will still need to pay for shipping costs which all depend on the size of canvas you purchase.

If you have a family picture you'd like to hang or an inspiring quote, don't wait! It is amazing how much nicer they can make your walls look. And you don't have to pay as much as I have seen them elsewhere!