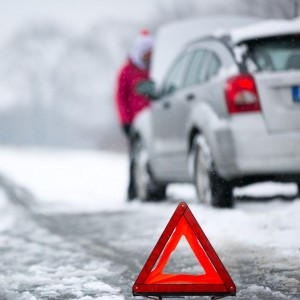 Isn't the weather crazy? If you live anywhere that gets snow you've probably been getting a lot of it lately but that doesn't always mean you don't have to go out in it. There's still work to get to and kids that need to get to school. So here are some car safety tips you can use to stay save during all kinds of weather, not just in snow!
Keep your gas tank full – my mom always told me you want to keep it at least above half. And I always do what my mommy says
Windshield wiper equipment – make sure you maintain proper washer fluid levels and that you repair any problems
Tires – you either want good winter tires to get you through the snow or make sure the treed is still good
Anifreeze levels – make sure they are sufficient to avoid freezing
Do not drive through a flooded area – you never know how deep it really is and just 1 foot of water will float many cars
Be aware of areas where floodwater have receded – roads may have weakened and could collapse under the weight of a car
Brakes – check for wear and fluid levels. If you're not sure how to do this, take your car to your local auto shop and I'm sure they'd be willing to help you out
Oil – check the level regularly
If a power line falls on your car you are at risk of electrical shock, stay inside until a trained person arrives and instructs you on what to do
There are situations in which you could need additional supplies in which case you'll want to make sure you have an emergency kit and supplies in your car. This should include:
Flashlights
Food
Manual Can Opener
Water
Cat Litter
Shovel
Clothes
Blankets
Charged Cell Phone
Most of these items you already have around your house. Just grab an old backpack and gather everything together. And if you don't have them, put a list of what you need together and grab one thing off that list every time you're at the store. Hopefully you'll all travel safe in your cars and be ready in case of an emergency.