I just wanted to remind you that today is the Last Day to grab your Free card! 
In honor of Grandparent's Day, Cardstore.com is offering a free customized Grandparent' Day card of your choice. Use promo code CCK2248 to claim this freebie.  Look under Holidays and it's the first category on the left. They have several styles to choose from so get creative!  Have it shipped to your own home to get free shipping.  Offer expires 8/26 at 11:59 pm EST.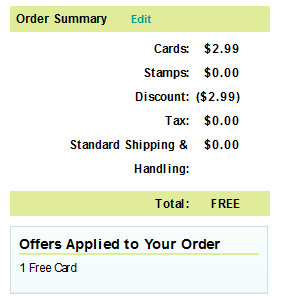 I absolutely love these free card offers! These cards are of very nice quality and condition when you get them.  The grandparents will love it!