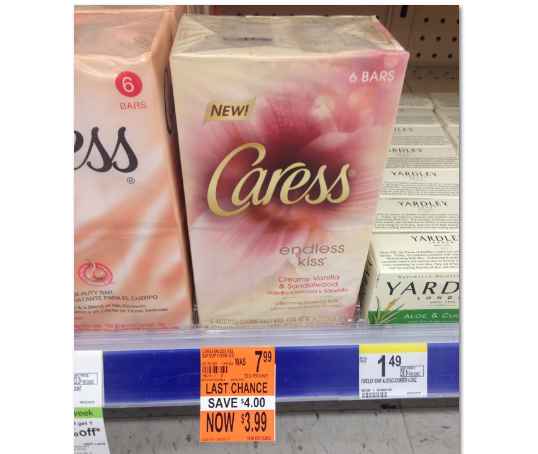 Heads up for all you Walgreens Shoppers!  Be on the lookout for Caress 6 ct Bar packages on clearance for $3.99 (down from $7.99) and use this $1.00 off any One (1) Caress 6ct Bar or Larger to grab them for only $2.99 or 50¢ per bar!  Clearance deals can be very regional. 
The Non-Clearance Caress is Buy one Get one 50% off right now and there's a chance that the clearance items ring up BOGO 50% off too which would make an even better deal.  I did not test this personally so if you try it let me know if it works for you!
Check out the other Walgreens deals here.
Thanks and Photo Credit, Passion for Savings