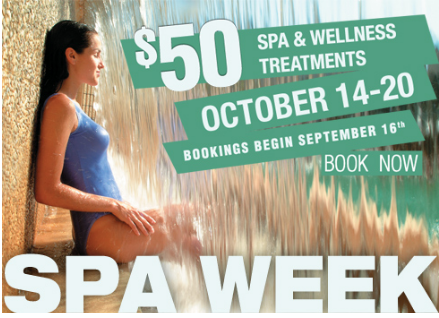 Just about your last chance to get in on this pampering!
Appointments for $50 spa and wellness treatments are already booking up fast for Spa Week from October 14-20 nationwide!
Signup for free and find a participating spa and wellness provider in your area for Spa Week!
Give a gift, or treat yourself, but don't miss the great discounts available from SpaWeek.com.