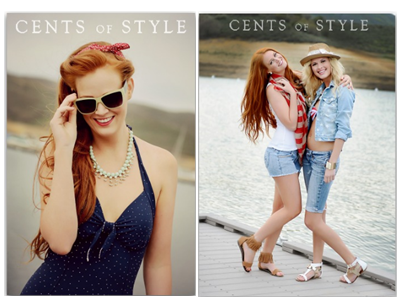 Today only it's Cents of Style is offering clearance pricing on Summer sun accessories, 50% off the lowest marked price of sunglasses, scarves and hats with code CLEARANCE. Fashion Friday- Summer Sun Clearance Sale- 50% off Lowest Marked Price!
Sunglasses will be $6.47 shipped, over 67% off the regular price of $19.95. Scarves and hats will begin at $4.97 shipped, about 75% off the regular price.
Plus as part of its Fashion Friday offer shipping is FREE!