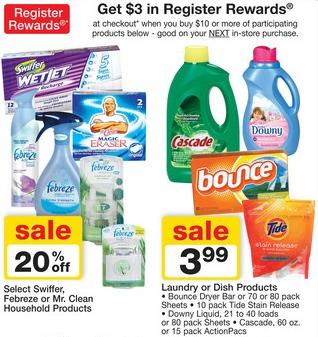 This week Walgreens is running a Register Rewards promotion on Febreze products.  If you prefer these products, you can get a good deal on the Set & Refresh type:
Buy $10 worth of Participating Products, Get a $3 RR
Deal Idea
Buy four Febreze Set & Refresh $2.79 each after 20% off
Use two $2/2 Febreze Products 10/2/2011 P&G Insert (exp 10/31/2011)
Pay $7.16 and get back a $3 Register Rewards
That makes them each just $1.03.  I got a free one of these from a promo back in July.  I really like their smell and they lasted for a while too.  Did you get that freebie too? What did you think?
There are tons of great deals available at Walgreens this week, don't miss out!