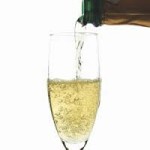 The holidays are quickly approaching, and so are all of the holiday parties. While fun and jolly, holiday parties can run on the expensive side, especially if you're hosting the big family shindig.
Of course, no one wants to look cheap when they throw a party, so it can be difficult to save money if you're the host. However, it is possible. Take a look at these cheap holiday party tips and tricks to help you save a few bucks and still throw a successful party.
Don't Turn Down Help
We often get into the mindset of thinking that we have to do it all and pay for it all when we throw a holiday party. Unfortunately, this is where things start to get really expensive, not to mention hectic.
One of the best cheap holiday party tips that my Mama gave me many years ago was to not turn down help if it was offered. If Aunt Mildred wants to bring her world famous green bean casserole, then let her. If someone asks if they should bring something, feel free to throw out some ideas, like a bottle of wine or some simple finger food. Not only will this save you a few bucks, but it will also save you some time and stress.
Make it a Potluck
One of the best cheap holiday party tips – host a potluck! Provide the main course, if you're having a dinner party, and ask everyone to bring a side. have a list of sides and who's bringing what can come in mighty handy and help you prevent having four mashed potato dishes.
Skip Dinner
Instead of throwing a massive dinner party with all the trimmin's, consider serving only deserts or finger foods. It'll be a lot easier on the pocketbook, and it will give guests a chance to mingle more.
Skimp on the Booze
Alcohol can quickly turn a cheap holiday party into a very expensive one! Consider not serving it at all, and make it clear to your guests that it's BYOB. If you really want to serve alcohol, though, there are a few things you can do to bring down the cost.
First of all, buy in bulk and avoid big brands. Generally speaking, the smaller the bottle, the more it costs per serving. Big brands, like Three Olives, are also much more expensive. If you're looking to serve wine, buy it in a box. A 5 liter box of wine is typically around the same price or just a little more than 750 mL bottles of wine, and they last longer due to the way they're sealed in a box. If you think wine in a box is tacky (it's not), then pour it into a pretty decanter to serve. Finally, punches like Sangria are generally very cheap to make (provided you use cheap alcohol) and mighty tasty too!
Less is More When it Comes to Decorating
If you're looking for cheap holiday party tips, here's one – don't go overboard with the decorations. Your family and friends aren't coming to your party to ooh and ah over your decked to the nines hall. (Well, maybe some are…) Don't feel that you need to go out and buy the perfect decorations just for your party.
Instead, adopt a "less is more" way of looking at things. A simple holiday centerpiece is both festive and elegant, and can sometimes be more appealing than a dining room smothered in holiday decorations. If you feel you must go all out, take a look at my cheap Christmas decorating tips.
I know this isn't all of the cheap holiday party tips out there, so it's your turn…
What are your favorite cheap holiday party tricks?