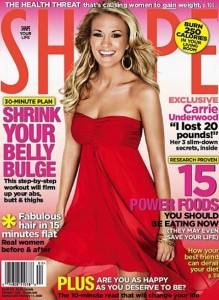 From now through the end of 12/8 you can get the following magazine subscriptions for very cheap:
One Year Shape Magazine $1.99 Use Code: SHAPE. Offer Expires 12/8
One Year Golf Digest Magazine $2.99 Use Code: GOLF. Offer Expires 12/8
Three Years Parents Magazine $4.99 Use Code: PARENTS. Offer Expires 12/8
You can get up to three years of Shape and Golf Digest at that price.  I believe it doesn't get any cheaper than $1.99 for this magazine.  These would make great presents!