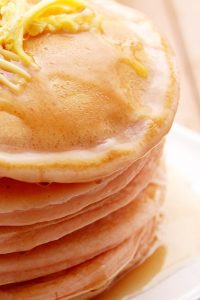 We are all trying to save money over here.  I'm not the only one then? It occurred to me the other day that my daughter is about to turn 15 so that means I have about a year left before we start having to pay extra on our insurance and paying a little more for gas for her car.  Before anyone complains that she needs to pay for it herself, just know that she is a busy student athlete and these are both important in our eyes. We also live quite a ways from the school, so her driving is going to save me a tremendous amount of time.
Anyway…the point is that we need to up our saving game!  Our meal planning is one way we are going to do that. If you need some help with your cheap meal planning, here are some cheap meals that will help you save money:
Rice and beans.  If you have ever listened to Dave Ramsey, I know you have heard that rice and beans are just about the cheapest meal that you can make.

Eggs and toast.  Breakfast is almost always cheap.  That's why this isn't the last breakfast meal that you will see here.

Pancakes.  Pancakes are super easy to make and very, very cheap!  You can whip up a huge batch of pancakes for just a couple of dollars.

Oatmeal.  Oatmeal can be made for literally pennies per serving.  We like to serve oatmeal with eggs and maybe a little fruit.  It is a very well rounded meal and costs close to nothing!

Spaghetti. Before I went gluten free for my health, spaghetti was one of my favorite meals.  It is also a very inexpensive meal. Another bonus to spaghetti night is that there was always leftovers, which makes a cheap meal even more budget friendly.
What is your favorite go-to, cheap meal?