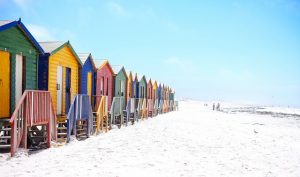 Are you looking desperately for a budget friendly vacation idea?  If you really want to take your family on a vacation, but you don't have a ton of extra cash, it's ok.  That doesn't mean you can't do it.
Here are some of my favorite cheap vacation lodging options for your best, cheap vacation lodging:
Tent Camping – Tent camping is super cheap!! Many campgrounds around my area are like $20 per night!  Some are even as low as $5! Why not rough it and go camping? You just may have an amazing time!
Yurt camping – I just rented a yurt for my family and I and it was just $90 for two nights!  Not bad at all and there are almost all of the comforts at home (minus a bathroom, but most camping resorts have restrooms nearby). We love yurt camping!
Cheap motels – How much time do you actually spend in your room when you are on vacation?  Probably not that much! That being said, who cares what your room looks like. Hop onto expedia, orbitz or other travel site and grab yourself a cheap room!  You'll be amazed at what you can find.
Car camp. I know a ridiculous number of people who camp in their car once they get to their destination. I myself have done it once, but I definitely prefer having a bed or at least a mat to sleep on.  Some people love it though, so don't look past this option.
Crash with a friend.  Do you have any friends or family where you are going?  Why not crash with them for a night or two? We recently did this on a trip we took and it was a blast!  We did give our friend a gift card for a local restaurant to make up for us being there, but not only did we get a free place to stay, but we got a chance to visit friends we don't often see!
What is the cheapest way you have found to stay?