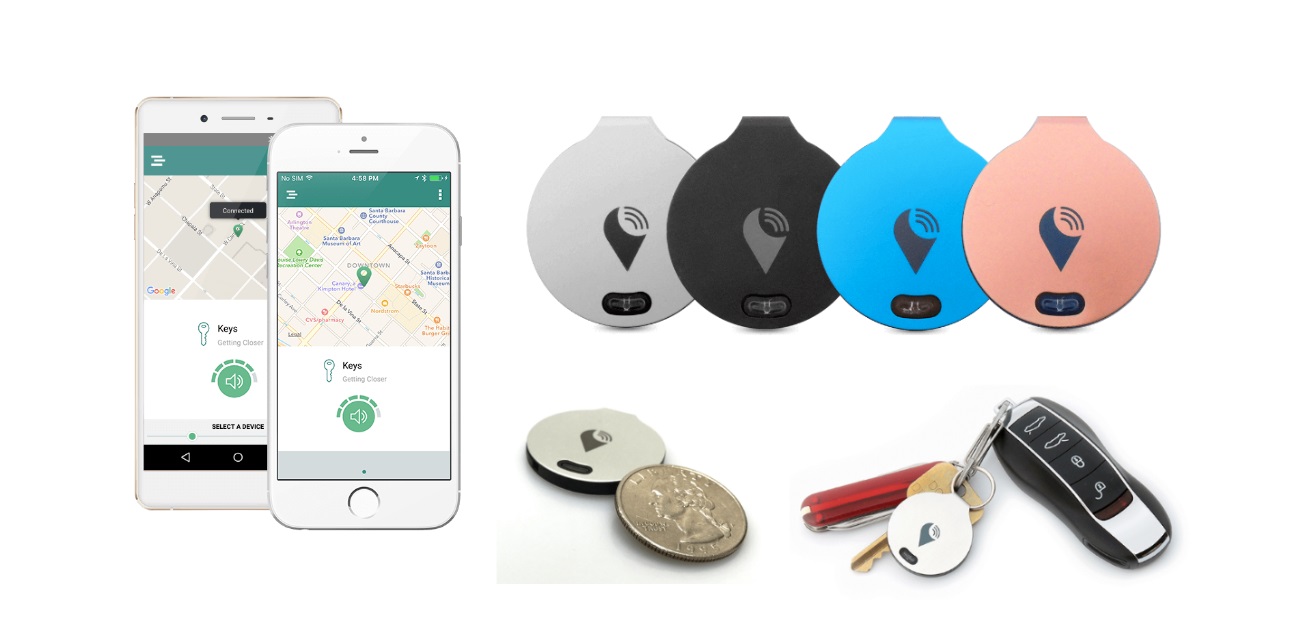 I have a terrible habit of losing…well, just about everything. My brain is constantly on a hundred things at any given moment, and my mind races at a million miles per hour just to keep up. It's a running joke in my family, but it can and does actually cause real problems from time to time.
I've canceled all of my credit cards before because I lost my wallet, only to find it in my vegetable crisper a couple of days later. It's not uncommon for me to absentmindedly set my wallet on the roof of the Jeep while pumping gas or even on a store shelf while shopping. I've lost my wallet on Main Street once, and left my wallet behind in countless stores, restaurants, and gas stations. Oh, and I'm not even going to get started on my keys! Some days I think I should attach a huge hub cap to my key ring like the old gas stations used to do for their restroom keys.
And this kind of stuff happens to me all the time. Unfortunately, I think my kids are also picking up my Absentminded Professor-like ways too. I won't even go into the number of times that we've had a scare over a missing backpack!
I'm definitely one of those people that could benefit from a tracking device, and so are my kids! I've actually started looking into the TrackR Bravo quite a bit lately. I think it could be a pretty awesome investment for me and anyone else worried about losing anything of value. It really isn't that expensive either, considering how easy to use and versatile it is. It's probably one of the cheapest ways to locate lost items that I've found so far!
The TrackR Bravo is a small Bluetooth device that can help you locate lost belongings. It's about the size of a quarter and can be attached to just about anything. It has a key ring friendly design and includes an adhesive pad, so attaching it to most things is totally doable.
Using the TrackR Bravo is also super simple. It works with devices running Android 4.4 or later or iOS8 or later and pairs via Bluetooth 4.0. You can download the free TrackR app on your phone, connect it to the TrackR Bravo, and you're good to go!
There are a few different ways that this little bugger can be used.
Locate lost items on a map. First, you can attach it to items that you lose frequently, like wallets, keys, or backpacks. Then, you can use your phone to locate the item with Google Maps to help you pinpoint the location of your lost item. The app even has a distance indicator that displays the distance between you and your lost item, letting you know just how far away it is.
Ring lost items. If you lost your keys (again!) at home, the TrackR app can also help you locate them. Just tap a button in the app to ring the TrackR Bravo unit. Then, just follow the tone to locate the missing item.
Find your phone. Phones are another commonly misplaced item, especially in this household! But, how do you locate a missing phone with the TrackR when the TrackR app is on your phone? Just press a button on the TrackR device, which will cause your phone to ring, even on silent mode.
Use crowd GPS to locate lost items. TrackR also uses crowd GPS for the TrackR item tracking network. When another TrackR user's phone comes within 100 ft of a lost item with a TrackR Bravo, you'll receive a GPS update on your phone of where your lost item was last seen.
Get a notification when you leave an item behind. You can also create a custom 2-way separation alert to notify you when you leave something behind. If your phone and the TrackR Bravo device get too far apart, both devices ring.
Another huge selling point for the TrackR Bravo is the replaceable battery. This little device takes a common coin cell battery that should only need to be replaced once per year. Many other devices similar to this don't have this feature, and once the battery is dead, it's dead. You have to get rid of it and buy a new one.
I can think of a bunch of different ways to use this little device already…
Find a lost wallet or purse.
Locate a missing cell phone.
Find your missing keys.
Help kids find missing backpacks by attaching it to the top loop or inside pocket.
Prevent kids from wandering off or getting lost.
Find your pet from getting lost.
Locate a hoodie or jacket left behind. (My son does this ALL the time!)
Track your luggage while traveling.
But, how much does the TrackR Bravo device cost? Not as much as you might think! Order from the TrackR website and pay just $29.00 for one device. Or, you can buy more and save big!
Plus, these also ship for free in the USA. You can add custom engraving for an extra $10 for added protection.
What are your thoughts? Would a tracking device come in handy for you?