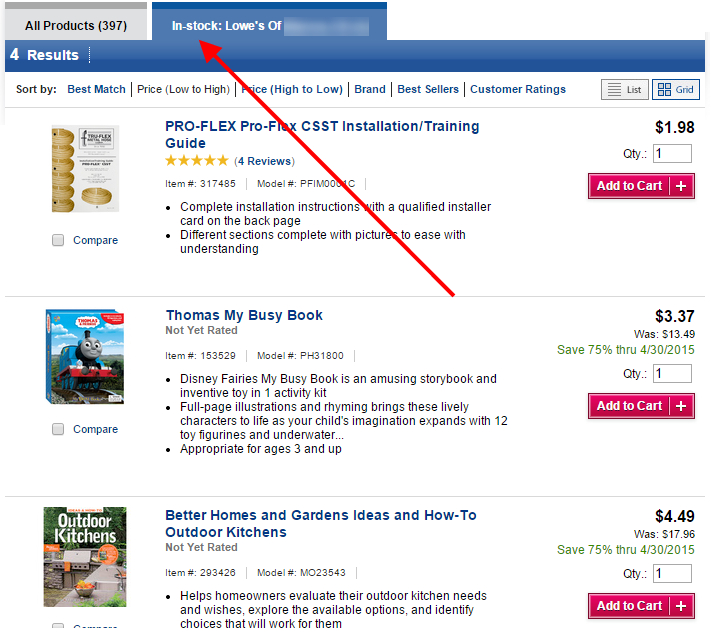 Here's one for you bookworms!
Lowe's, of all places, has a nice selection of books on clearance right now. There are lots of genres to choose from, including kids' books and home improvement books.
Many of these books are 75% off, and some qualify for free store pickup. To find the books in your area quickly, just switch to the In-Stock tab at the top.