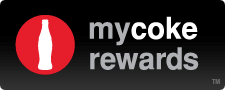 Add 40 points to your Coke Rewards account with the following codes:
10096071476917
10096122897198
10095913378567
10095827987467
Thanks My Shoppers Apprentice!
 *Update: It has been reported that you can enter these codes everyday thru 8/5 and get 40 points daily! Plus, under rewards catalog you can score free 20 oz product coupons for just 40 points!