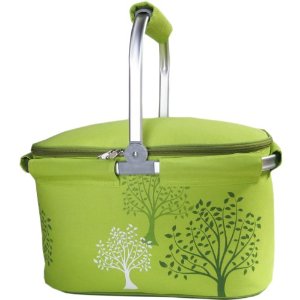 Calling all eco-friendly and smart people ! No more plastic bags or any harmful materials when you go shopping or simple pleasure trip.   Amazon is offering The eco-friendly collapsible metro cooler basket for $29 (down from $89.99) Shipped! 
This carrying bag is practical and perfect fit for everyone who loves going to the market place or outing. It has a strong flexible base for maximum carrying capacity. The tree prints design is one of a kind in its class dedicated for protecting the environment and at the same time enjoying the comfort and high-end style of the metro market basket. 
Amazon pricing can change without warning, but check out this offer here!