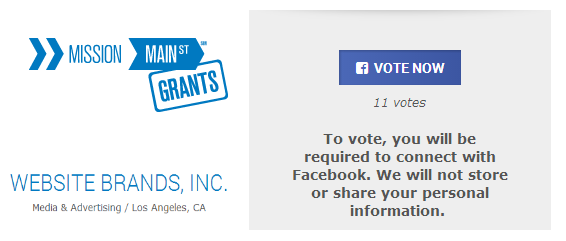 Every small business could use some extra funds to grow – and that includes websites. Running, maintaining, and growing a website can be expensive. You can help us grow and continue to bring you the best daily deals and savings opportunities with just a couple mouse clicks!
Vote for Website Brands, Inc., our parent company in the Chase Mission Main Street Grant contest! We just need 250 votes to be considered for a grant. Every vote counts, so please share your vote and encourage others to vote as well.
A big thanks to everyone who votes!
Going shopping? Check out all of the recent coupon deals we've found!
Resources You Might Like:
Coupons.com