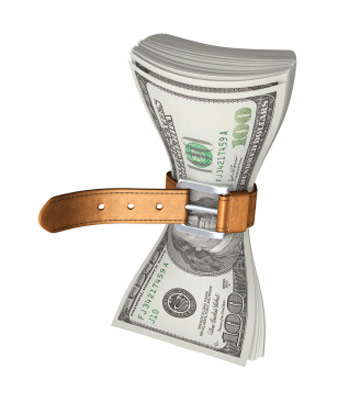 The internet is an enormous source for information. The information you need to easily gain access to the best possible deals is right at your fingertips, but a lot of people fail to utilize the power of the Internet. If you're one of those people that always pay the full retail price on your purchases, you should really take a step back and start thinking about how you can become a frugal shopper. Below, I'm going to list out some common obstacles that keep people from being a frugal shopper and I'm also going to show you how to overcome these obstacles.
Old Habits Cost You Money
Old habits are likely a huge problem for you. If you're used to going in the store, tossing what you need in your cart like you always have, and leaving, you're probably missing out on some great deals. Sure, this is great for people that want to get in and out of the grocery store as quickly as possible, but it's not great for those people that want to save some cash.
It's time to start adopting some new habits. Instead of always buying the same products you've always bought and shopping the same way, you should take a step back, calm down and look for the best deals. You may even discover new foods or brands that you actually like better and that will save you money.
Even frugal shoppers can end up missing out on some saving opportunities, because they allow themselves to be stuck in old habits. For instance, think about how much couponing and deal hunting has evolved over the years. If couponers didn't embrace the power of the Internet or certain smartphone apps, they'd most certainly miss out on some excellent savings.
Time Constraints
If you go shopping at the last minute and you don't have much time, you won't have enough time to do some research or comparison shopping. Therefore, you'll likely make your way through the store as quickly as possible and grab products you're familiar with, rather than looking for the best deal. If you find that you don't have much time, you should look into some smartphone apps that will help you save both time and money. For instance, you could download GasBuddy to find the best prices on gasoline in your area, etc…
Low Energy
Are you running low on energy? Maybe you have the kids with you and you're trying to shop while they're running wild. If this is the case, you'll likely try to get in and out of the store as soon as possible. Suddenly, an exit plan is more important than searching for the best deals. If you can, you should try to go grocery shopping when you have plenty of time and energy. If possible, you should leave the kids at home or with a sitter.
Overanalyzing
This is something that a lot of frugal shoppers end up doing. They look for the best deals, find a great deal, and then decide to wait it out even longer to see if the prices drop even more. Sometimes, this can come back to bite you, because you allow the chance for the best deal to pass you by.