Okay, so here's the story – of a lovely lady, who was bringing up three very lovely girls…
Call me a cheesball, but I love The Brady Bunch!
My kids probably won't think it's very funny, but I'm seriously tempted to pick up The Brady Bunch: The Complete Series with shag carpet cover
. It's only $53.83 right now on Amazon with free shipping. I'd say it's the shag carpet cover that just really cinches the deal for me…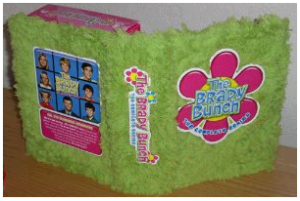 What do ya think? Snazzy, no?