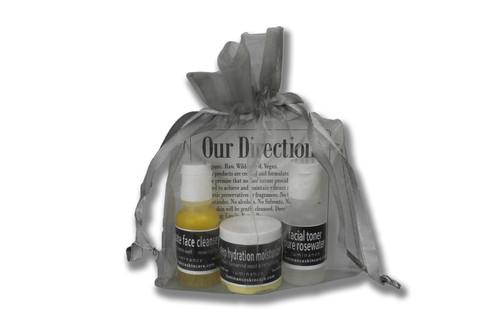 UPDATE: Shipping was free earlier, but it looks like they added a shipping charge since then. Here's the message from the website:
Hey folks we went viral! Yipieeee! Over 22,000 orders have come in for the sample pack.

At this stage we simply have to charge a bit for shipping in order to afford to continue with this offer.

The value of the sample pack is more than $12.00, so the offer is still very very good.

We hope you understand. 🙂
It looks like shipping is now $3.94.
Hurry over to snag your completely FREE natural and organic Deep Hydration Moisturizer, Toner, and our Delicate Cleanser from Luminance Skin Care! Even the shipping is FREE!
You'll still have to go through the checkout process, but it is definitely free. I don't see this deal lasting much longer, though…