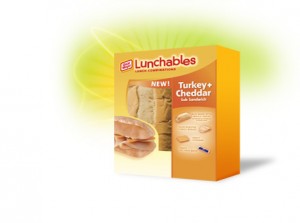 Roundy's shoppers, your weekly deals are coming up soon.  But I wanted to alert you to the following deal.  It's the end of the month and that means that some coupons on Coupons.com may or may not be there tomorrow.  Some have already disappeared. So, if you are interested in this print your coupons now:
Lunchables 10/$10
Use $0.75/1 Lunchables Subs printable coupon
Pay $0.25 each or FREE on Double Daze Wednesday
I see a lot of good deals for the coming week. Plus, I just got an email from  a reader that Roundy's will be doubling ten coupons. Is that in your sales circular as well? I haven't gotten mine so I haven't checked to see if that's available in my area as well. if so, please share in the comments.
Update:  I just came back from my own store and the sub variety IS included in the sale. So free!