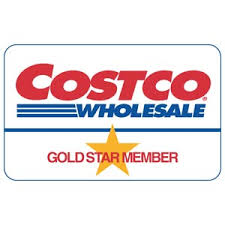 Head over to Zulily right now, where you can get a Costco Gold Membership and a coupon booklet for just $55! The coupon booklet includes coupons for coupons including a free rotisserie chicken, free 48-pack of batteries, and a free case of Kirkland Signature™ water!
That's a $105 value for only $55!
Here are some more details for you…
How does it work?
Take advantage of this limited-time offer and you'll receive a membership activation certificate via email within three days after the event ends and coupons in the mail within 7-10 days.

And don't forget the extras… 
In addition to your new membership card, you'll receive coupons for three free items: a rotisserie chicken, a case of Kirkland Signature water, and a 48-pack of batteries, plus additional savings on a variety of products. Fantastic pricing, amazing service and great savings? It won't be long before you're saying you love Costco, too. 

New members can use one activation membership certificate for a Gold Star Membership. 
 
Return Policy: This is eligible for return to zulily within 12 months of purchase.