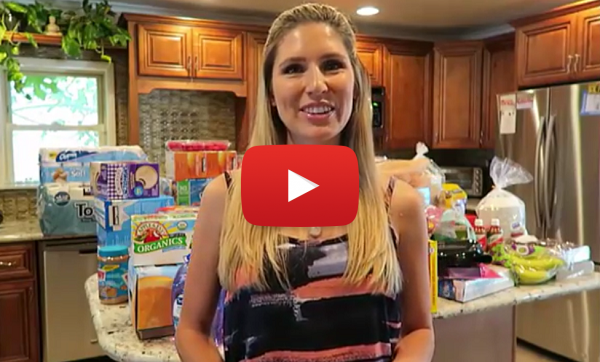 The relationship between American Express and Costco has finally come to an end. As of today, June 20, 2016, American Express co-branded Costco cards will no longer work at the wholesale store. In fact, no credit cards but Visa credit cards can be used at Costco.
For the millions of Costco customers that use credit cards to checkout, that's some huge news! Here's what you need to know about the new Costco / Visa partnership…
The Amex Costco card will no longer work at all. Not only will it not work in Costco stores or online at Costco.com, but it can't be used anywhere else either. Cardholders who are using the Amex Costco card for automatic payments will need to change this card on their accounts to avoid billing problems.
Current Amex Costco cardholders will automatically receive new Costco Anywhere Visa Card by Citi cards. Citi already started mailing the new cards out last month. Current cardholders do not have to reapply, and Visa will not be running credit checks on current cardholders.
The Costco Anywhere Visa Card by Citi can be used anywhere Visa is accepted. They'll even earn rewards on purchase outside of Costco.
Remaining rewards from the Amex Costco card will be transferred to the new Costco Anywhere Visa card. You can then continue to earn cashback with your new Citi Visa card, and these rewards are about 1% higher than the the rewards earned with the old Amex Costco card.
4% cashback on eligible gas worldwide, including gas at Costco on the first $7,000 per year, then 1% after that (Increase from Amex Costco card's 3% cashback on the first $4,000)
3% cashback on restaurant and eligible travel purchases worldwide (Increase from Amex Costco card's 2% cashback)
2% cashback on all other Costco and Costco.com purchases (Increase from Amex Costco card's 1% cashback)
1% cashback on all other purchases
Cashback rewards, however, must be redeemed at Costco. Your earned cash back will be provided as an annual reward coupon in February billing statements.
There's no annual fee for the Costco Anywhere Visa card by Citi. The cost of the card is included in your annual $55 Costco membership.
Visa is now the ONLY credit card accepted at Costco. Starting today, only Visa branded credit cards can be used at Costco. That means you can no longer use any American Express, MasterCard, or Discover credit cards. Even if you don't have a Costco card, this is important to keep in mind if you use credit cards at Costco. If you won't be using a credit card, you can also pay by cash, check, debit card, EBT card, and Costco Cash Cards.
The Costco Anywhere Visa Card by Citi is only issued to Costco members. You'll need a $55 Costco membership to apply for the card, which you can do online or in stores. 
Click on the image below to view the video.