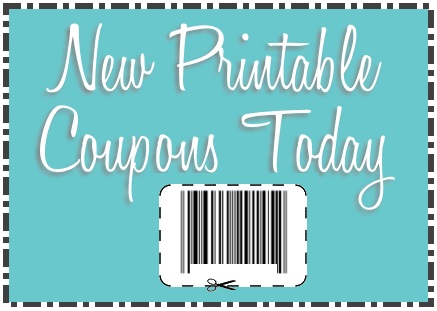 Get those printers warmed up! There are a few new printable coupons available this morning…

Save $1.50 any TWO (2) Lightlife Refrigerated Plant-Based Protein Products
Save $1.00 when you buy ONE BOX Fiber One

Strawberries & Vanilla Clusters cereal
Save $1.00 on any THREE Pop-Tarts® Toaster Pastries
Save $0.75 on any TWO (2) Sister Schubert's® Frozen Roll or Bread products
Save $1.00 when you buy ONE BOX any flavor EPIC® Performance Bar multipack
Save $1.00 on ONE HI! Happy Inside

Cereal
Save $1.25 on any ONE (1) Sabra Hummus, 10oz, and any ONE (1) baby carrots
Save $1.00 on any TWO (2) Glade® products (excludes Glade® 8oz Room Spray, Solids, and PlugIns® Scented Oil Warmer only products)
Save $0.50 on any ONE (1) pack of Energizer® Batteries
Save $0.50 on ONE (1) Scrubbing Bubbles® Bath Cleaning Product
Save $0.50 on ONE (1) Scrubbing Bubbles® Toilet Bowl Cleaner Product
Save $2.00 on any ONE (1) OxiClean

Laundry Detergent
Save $0.50 any one (1) Lysol® Toilet Bowl Cleaner
Save $0.50 any one (1) Lysol® Disinfectant Spray
Save $0.50 off ONE (1) Glade Plugins® Scented Oil Warmer + Refill pack or Warmer only
Save $0.50 any one (1) Lysol® Disinfecting Wipes
Save $3.00 any TWO (2) AXE® Deodorant, Spray or Body Wash Products (excludes trial & travel sizes and twins)
Save $1.00 on ONE (1) LISTERINE® READY! TABS

(8 ct. or higher)
Save $1.00 on ONE (1) LISTERINE® Mouthwash (400mL or higher)
Save $5.00 on ONE (1) Philips Sonicare ProtectiveClean 4100
Save $10.00 on any ONE (1) Philips Sonicare ProtectiveClean 5100 Gum Health or 6100 Whitening Rechargable Toothbrush
Save $6.00 ONE (1) renu® Advanced 2×12 oz. Multi-Purpose Solution
Save $6.00 any ONE (1) Biotrue® 10oz Twin Pack
Save $1.00 any ONE (1) LISTERINE® Healthy White

Mouthwash, 16oz or larger
Save $2.00 On any Colgate® Mouthwash or Mouth Rinse (400 mL or larger)
Save $3.00 on ONE (1) 35lb or larger bag of Purina® Dog Chow® or Puppy Chow® Dry Dog Food, any variety
Save $1.00 on TWO (2) cans of Purina® Dog Chow® High Protein Wet Dog Food, any variety.

You can usually get two prints of each coupon. After you print your coupons, come back to this page and click on the link again to preclip the coupon again for your second print.
Looking for a specific coupon Head over and search our extensive Coupon Database! You can also print coupons directly from Coupons.com, Red Plum, and Smartsource. And, don't forget to use grocery rebate apps like Ibotta and Checkout 51 to save even more!