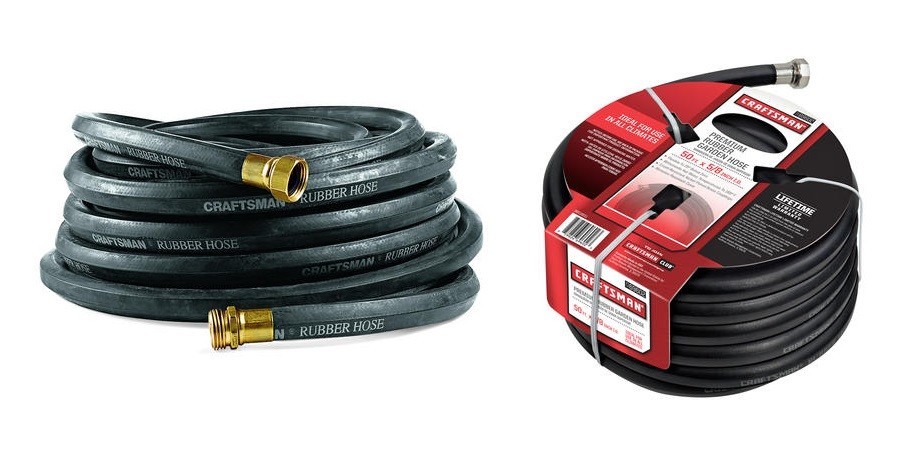 It may not seem like it, but spring cleaning is right around the corner! Get ready for the cleanup and grab a great deal on a hose while you can at Sears! The Craftsman 5/8″ x 50′ All-Rubber Garden Hose is marked down to only $19.99 right now! (Reg $34.99)
This all-rubber hose comes with a concave hexagonal shape and a crush-proof brass coupler for durability, and the reinforced radial tire cord provides a single stream with 500 psi burst strength. It can withstand temperatures from -25 degrees up to 160 degrees, and it comes with a full lifetime warranty.
This ships for free, or you can pick it up in-store for free!