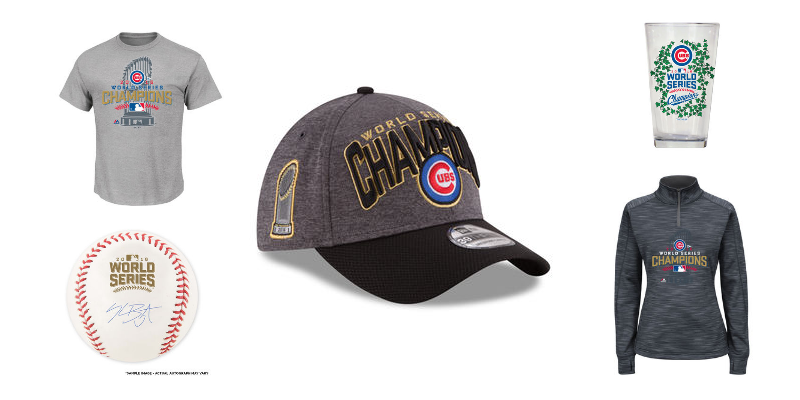 The last time the Cubs won the World Series, I highly doubt any of us around here were alive. That's what makes this such an awesome win for this Chicago team! Last night, they finally broke their 108 year losing streak and put an end to the longest championship drought by any major American sports team.
For all of you die hard Cubs fans out there, this has got to be a pretty monumental occasion! Don't feel bad flaunting this win! It's well deserved and long overdue!
So, run and splurge and grab some Cubs fan gear to celebrate! Head over to Fanatics for all sorts of Chicago Cubs and World Series Champions gear, like hats, t-shirts, sweatshirts and more! You can also get FREE shipping on orders of $40 or more when you use the code SHIP40!