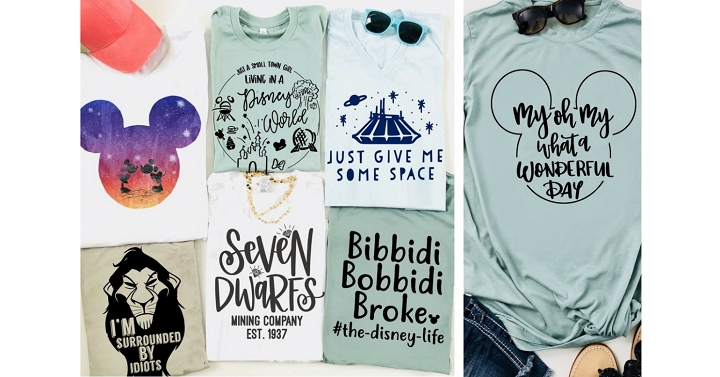 Who's headed to Disneyland this fall? Get your Custom Adult + Youth Character Tees for only $13.99! Your custom design comes in your choice of Sage, Peach, White V-Neck, Ice Blue V-Neck, White Crew, and Silverstone- poly/cotton blend and there's 7 cute designs to choose from including:
Just Give Me Some Space
Purple Mickey Head
Just a Small Town Girl Living in a Disney World
I'm Surrounded by idiots
Seven Dwarfs
Bibbidi Broke
Oh My
Shipping is $3.99 for the first item and $2.49 for each additional.