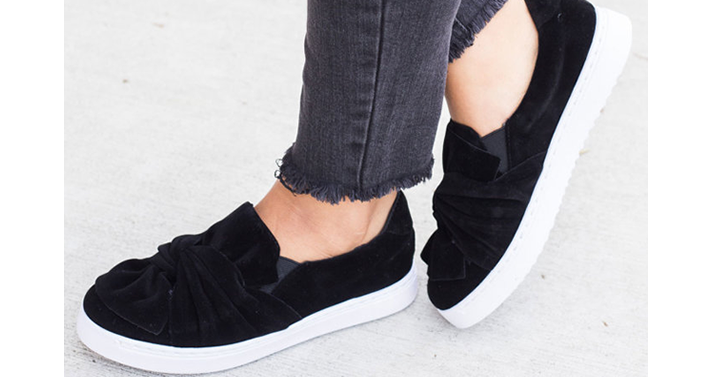 Oh my goodness! I love these knotted sneakers! Don't you? These are so much fun and these fun sneaker styles are so very in style! The look is just so very cute! You can choose from 4 colors! So cute!
Check out the
CUTE Knot Style Sneakers
on Jane! I can't believe how cute these are and they are priced crazy low at just $22.99!
Hurry and get yours because they are gone when they are gone! Grab one before they sell out!