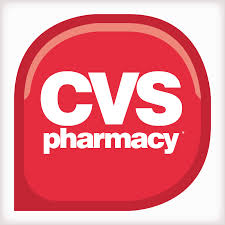 It's time to start making those shopping lists for the upcoming week! Here are a few things to keep in mind when planning a CVS shopping trip…
You need an CVS Extracare card to take advantage of sales and ECB offers.
ECB means Extracare Bucks. These are like store coupons that can be used like cash to reduce your out of pocket expenses, and they typically expire 30 days after printing. If your ECB's don't print on your receipt, make sure you let the cashier know right away, as he or she may be able to force them to print.
ECB's are linked to Extracare cards, so you cannot use someone else's ECB's with your card.
WYB means "When You Buy". CVS will often reward ECB's when you buy a certain number of items.
WYS means "When You Spend". Another way to earn ECB's at CVS is to spend a certain amount of money 

before

 coupons.
Make sure you scan your CVS Extracare card at the red coupon machine at the front of the store for additional store coupons that can be stacked with with manufacturer coupons. The coupons that you recieve are usually based on your buying habits, so you may or may not recieve the same coupons as others.
For more in depth info, check out the post on how to shop at CVS.
Now, onto the best CVS deals for the week! This is not a complete matchup, and I'll be posting additional coupon deals throughout the week. These sale prices and deals are good from 6/29/14 to 7/5/14.
Freebies and Cheapies
Wet n Wild B2G1 FREE
(Prices vary, but as low as $.99)
– $1/1 Wet N Wild Product, exp. 7/12/14 (RP 06/29/14)
Final Price: FREE!!
$4 ECB wyb Gillette Venus razor 1 ct., (Limit 1) – $7.79 at my store
– $4 off any $10 Razors, Blades or Shave creams/gel CVS Coupon
Stack with:
– $3/1 Venus Razor, exp. 6/30/14 (P&G 06/01/14)
– $3/1 Venus Razor, exp. 6/30/14 (Conagra and P&G Help End Child Hunger Booklet)
– $2/1 Venus Razor or Disposables Pack
Final Price: As low as $.79!
$1 ECB wyb Tide or Gain Liquid Detergent 19-32 loads $4.94 (Limit 1)
– $1.50/2 Tide Detergent or Tide Boost
– $1.50/1 Tide Detergent
– $2/1 Tide Detergent, exp. 6/30/14 (P&G 06/01/14)
– $3/2 Tide Detergents, Downy or Tide Washing Machine Cleaner, exp. 6/30/14 (P&G 06/01/14)
– $1/1 Tide Detergent, exp. 6/30/14 (Conagra and P&G Help End Child Hunger Booklet)
– $0.50/1 Gain Detergent
– $1/1 Gain Detergent, exp. 6/30/14 (Conagra and P&G Help End Child Hunger Booklet)
– $1/2 Gain, Era or Cheer Detergent or Gain Fabric Enhancer, exp. 6/30/14 (P&G 05/11/14)
Final Price: $1.94 each wyb 1
L'Oreal Advanced shampoo, conditioner 12.6 oz or styler 5-8.3 oz. – $3.99
– $2 off $10 Shampoo/Conditioner or Hair Styling (Excludes Pantene) CVS Coupon
– $2/1 L'Oreal Advanced Hairstyle Product, exp. 7/26/14 (RP 06/29/14)
– $1/1 L'Oreal Advanced Haircare Product, exp. 6/30/14 (Mailer)
– $2/1 L'Oreal Advanced Haircare Shampoo, Conditioner or Treatment, exp. 7/26/14 (RP 06/29/14)
Final Price: $1.32 each wyb 3
$4 ECB wyb Oral-B stain erasing soft or medium toothbrush+Crest 3D Whitestrips value pack – $9.99 (Limit 2)
– $3 off any $15 Toothpaste, Toothbrush, Floss or Mouthwash CVS Coupon
Stack with:
– $1.50/2 Oral-B Manual Toothbrush
– $0.50/1 Oral-B Manual Toothbrush
– $2/1 Crest or Oral-B 3D White Whitening Duo, exp. 7/31/14 (RP 06/29/14)
Final Price: $2.49 each wyb 2
$5 ECB wyb Colgate Optic White toothbrush + whitening pen $14.99 (Limit 2)
– $3 off any $15 Toothpaste, Toothbrush, Floss or Mouthwash CVS Coupon
Stack with:
– $3/1 Colgate Optic White Toothbrush + Whitening Pen
Final Price: $3.99 each wyb 1
$3 ECB wyb CVS Diapers or Training Pants Jumbo Pk. $6.99 – (Limit 5)
Final Price: $3.99 each wyb 1
Pepsi Products 2 liter bottle $0.99 (Limit 4)
– $0.24/1 Pepsi 2 liter bottle CVS Coupon, (Limit 1)
Final Price: $0.75 each wyb 1
Gatorade 32 oz or Aquafina flavorsplash sparkling 16.9 oz. – $0.88 (Limit 6)
– BOGO Aquafina FlavorSplash Sparkling, exp. 7/30/14 (SS 04/13/14)
Final Price: $0.44 each wyb 2
$4 ECB wyb CVS Alkaline AAA, AA 10 pk., C, D 4 pk. or 9 volt 2 pk. – $5.99 (Limit 1)
– $3 off any $15 CVS Brand or Duracell Battery purchase CVS Coupon
Final Price: $1.99 each wyb 1
ECB Deals
$2 ECB wyb Bic disposables 3-10 ct. – $6.99 (Limit 1)
– $4 off any $10 Razors, Blades or Shave creams/gel CVS Coupon
Stack with:
– $2/1 Bic Soleil Glow Disposable Razor
– $2/1 Bic Disposable Razor, exp. 7/26/14 (SS 06/29/14)
Final Price: $2.99 each wyb 1
$3 ECB wys $10 on ANY Revlon Cosmetics (Limit 1)
– $1/1 Revlon Nail Product, exp. 7/19/14 (SS 06/15/14 R)
– $1/1 Revlon Color Cosmetic, exp. 7/19/14 (SS 06/15/14 R)
– $6 ECB wyb 2 ANY Neutrogena Cosmetics (Limit 1)
– $1/1 Neutrogena Cosmetics Foundations
Final Price: Varies
$4 ECB wys $10 of ANY Sally Hansen Cosmetics (Limit 1)
– $5/1 Sally Hansen Salon Gel Polish Kit
Final Price: Varies
$3 ECB wys $10 on ANY Almay cosmetics (Limit 1)
Final Price: Varies
$1 ECB wyb 2 Colgate Total 5.8-6 oz, Total mouthwash 250ml, Slim Soft or 360º Floss-Tip toothbrush 1 ct. – 2/$5.98 (Limit 2)
– $3 off any $15 Toothpaste, Toothbrush, Floss or Mouthwash CVS Coupon
Stack with:
– $1/1 Colgate 360 or Slim Soft Manual Toothbrush, exp. 7/19/14 (SS 06/29/14)
– $1/1 Colgate Total, Optic White, Max Fresh or Sensitive Toothpaste, exp. 7/12/14 (SS 06/29/14)
– $1/1 Colgate Mouthwash or Mouth Rinse, exp. 7/26/14 (SS 06/29/14)
Final Price: $1.49 each wyb 2
$3 ECB wyb Colgate Total 1 liter or Optic White rinse 32 oz. – $5.99 (Limit 2)
– $3 off any $15 Toothpaste, Toothbrush, Floss or Mouthwash CVS Coupon
Stack with:
– $1/1 Colgate Mouthwash or Mouth Rinse, exp. 7/26/14 (SS 06/29/14)
Final Price: $1.99 each wyb 1
$5 ECB wys $12 on Aveeno, Benadryl anti-itch, ANY Neosporin or Select Band-Aid Brand bandages (Limit 1)
– $1/1 Aveeno Product
– $2/2 Aveeno Products
– $1/1 Benadryl Topical Product
– $3/2 Benadryl Children's or Adult Product, exp. 7/20/14 (SS 06/08/14)
– $1/1 Benadryl Children's or Adult Product, exp. 7/20/14 (SS 06/08/14)
– $0.75/2 Band-Aid Adhesive Bandage Product, exp. 7/20/14 (SS 06/08/14)
Final Price: Varies
$2 ECB wyb Nexium 24HR 14 ct. – $9.94 (Limit 3)
– $1/1 Nexium 24HR
– $1/1 Nexium 24HR Product, exp. 9/6/14 (SS 06/08/14)
– $1/1 Nexium 24HR Product, exp. 9/27/14 (RP 06/29/14)
Final Price: $6.94 each wyb 1
$5 ECB wyb Nexium 24HR 42 ct. – $23.88 (Limit 3)
– $1/1 Nexium 24HR
– $1/1 Nexium 24 Hr.
– $3/1 Nexium 24HR Product, exp. 9/6/14 (SS 06/08/14)
– $1/1 Nexium 24HR Product, exp. 9/6/14 (SS 06/08/14)
– $1/1 Nexium 24HR Product, exp. 9/27/14 (RP 06/29/14)
Final Price: $15.88 each wyb 1
$1 ECB wyb Wisk Deep Clean liquid 33 loads or PowerBlasts 24 ct. – $4.99 (Limit 1)
– $1/1 Wisk Detergent Product
– $1/1 Wisk Item, exp. 8/3/14 (RP 06/29/14)
Final Price: $2.99 each wyb 1
$5 ECB wys $10 on Crest Pro-Health Clinical toothpaste 4-5.8 oz, Clinical Pro•Flex toothbrush 1 ct., Pro-Health or Clinical rinse 16-16.9 oz. (Limit 2)
– $3 off any $15 Toothpaste, Toothbrush, Floss or Mouthwash CVS Coupon
Stack with:
– $0.50/1 Crest Pro-Health, Crest Plus Scope or Crest 3D Whitening Toothpaste
– $0.50/1 Crest Toothpaste, Rinse, Glide Floss or Glide Floss Picks, exp. 6/30/14 (P&G 06/01/14)
– $0.20/1 Crest Toothpaste, Rinse, Glide Floss or Glide Floss Picks, exp. 6/30/14 (P&G 06/01/14 R)
– $1/2 Crest Toothpaste, Rinse, Glide Floss or Glide Floss Picks, exp. 6/30/14 (P&G 06/01/14)
– $2/3 Crest Toothpaste, Rinse, Glide Floss or Glide Floss Picks, exp. 6/30/14 (P&G 06/01/14)
– $0.75/1 Crest Toothpaste, exp. 6/30/14 (Conagra and P&G Help End Child Hunger Booklet)
– $0.50/1 Crest Rinse, Toothpaste or Liquid Gel, exp. 6/30/14 (RP 05/18/14 #2 R)
– $1/1 Crest Rinse, exp. 7/31/14 (RP 06/15/14)
– $1/1 Oral-B Pulsar, 3D White, Pro-Health or Complete Toothbrush, exp. 6/30/14 (P&G 06/01/14)
Final Price: Varies
$10 GAS CARD wys $30
Dial, Right Guard Total Defense body wash 16 oz, Dial bar 6 pk., Select Right Guard, Dry Idea antiperspirant/deodorant – $2.99
– $1/1 Dial Bar Soap (Ibotta Deposit)
– $1/1 Dial Body Wash (Ibotta Deposit)
– B2G1 Dial or Tone Regular or For Men Body Wash or Bar Soap, exp. 7/11/14 (RP 06/15/14)
– $1/2 Dial Kids Body + Hair Wash, Deep Cleansing Hand Soap, Foaming Hand Soap, Liquid Hand Soap Refill or Bar Soap, exp. 7/11/14 (RP 06/15/14)
– $1/2 Right Guard Xtreme Fresh of Total Defense 5
– $2/2 Right Guard Xtreme or TD5 Antiperspirant or Deodorant
– $2/2 Right Guard Total Defense 5 or Xtreme Product, exp. 7/13/14 (RP 06/15/14)
– $2/1 Dry Idea StainClear Antiperspirant or Deodorant, exp. 7/13/14 (RP 06/15/14)
Final Price: As low as $0.99 each wyb 1
Pepsi Products 12 pk., cans (Limit 4)
Nestle Pure Life water 16.9 oz 24 pk. – $2.79
Radiance vitamins – BOGO
CVS Sunscreen continuous spray 10 oz. – 2/$10 (Limit 4)
– $2 off two (2) Sun Protection products (excludes 2oz.) CVS Coupon
Final Price: $4.00 each wyb 2
Fans, Charcoal or Grill Accessories – $4.99+
Backyard Furniture, Beach Chairs, Umbrellas, Quad Chairs or Americana Decor – $9.99+
Coolers $6.99 & up
Footwear $2.99 & up
Fashion Hats, Bags and Towels $7.99 & up
Sport Bottles and Chiller Cups $3.99 & up
Swim and Dive $2.99 & up
Spring & Beach Toys $2.99 & up
Twizzlers 11-17.6 oz. – 2/$4
– $0.50/3 Twizzlers or Jolly Rancher Candy, exp. 8/17/14 (SS 06/22/14 R)
– $1/3 Twizzlers Bag, exp. 7/6/14 (SS 05/11/14)
– $0.50/3 Twizzlers Bag, exp. 7/6/14 (SS 05/11/14 R)
– $0.50/2 Twizzlers or Jolly Rancher Bites, exp. 8/10/14 (SS 06/15/14 R)
– $0.50/2 Twizzlers or Jolly Rancher Bites, exp. 8/10/14 (SS 06/15/14 R)
– $1/3 Twizzlers or Jolly Rancher Candy, exp. 8/17/14 (SS 06/22/14)
– $1/2 Twizzlers or Jolly Rancher Bites, exp. 8/10/14 (SS 06/15/14)
Final Price: $1.50 each wyb 2
Eclipse, Orbit or Wrigley's gum 3pk. – 2/$4
Brookside King size 3 oz or Jolly rancher 8.1-14 oz. – $1.99
– $0.50/3 Twizzlers or Jolly Rancher Candy, exp. 8/17/14 (SS 06/22/14 R)
– $1/2 Jolly Rancher Candy, exp. 7/31/14 (SS 06/08/14)
– $0.50/2 Twizzlers or Jolly Rancher Bites, exp. 8/10/14 (SS 06/15/14 R)
– $0.50/2 Twizzlers or Jolly Rancher Bites, exp. 8/10/14 (SS 06/15/14 R)
– $1/3 Twizzlers or Jolly Rancher Candy, exp. 8/17/14 (SS 06/22/14)
– $1/2 Twizzlers or Jolly Rancher Bites, exp. 8/10/14 (SS 06/15/14)
Final Price: $1.49 each wyb 2
Hershey's King Size 2.2-3.4 oz or Twizzlers 5 oz., B2G1
Nestle, Mars Chocolate, Starburst, Skittles Singles or Necco wafers 0.77-2.17 oz. – BOGO for $0.25
– FREE M&M's Brand Pretzel Chocolate Candies wyb M&M's Brand Chocolate Candies
– $1 off Snickers 2-To-Go Bars (2) AND (2) Dr Pepper Bottles
Final Price: Varies
Orbit, Trident, Stride, Dentyne ice or pure Singles 9-18 ct., 3/$3
Starburst, Skittles 8-14 oz, Sour Patch, Swedish Fish 14 oz, Jolly rancher or Twizzlers Bites pouches 10 oz. – 2/$5
– $0.50/2 Twizzlers or Jolly Rancher Bites, exp. 8/10/14 (SS 06/15/14 R)
– $0.50/2 Twizzlers or Jolly Rancher Bites, exp. 8/10/14 (SS 06/15/14 R)
– $1/2 Twizzlers or Jolly Rancher Bites, exp. 8/10/14 (SS 06/15/14)
Final Price: $2 each wyb 2
Snickers, Reese's peanut butter cups or Hershey's milk chocolate 6 pk. – 2/$7
– $1/2 Hershey's Milk Chocolate Bar Multipack
– $1/1 Kraft Jet-Puffed Marshmallows, Honey Maid Grahams, AND Hershey's Milk Chocolate
– $1/2 Hershey's Milk Chocolate, exp. 8/2/14 (SS 06/22/14)
Final Price: $3 each wyb 2
Oreo or Lorna Doone 10-15.35 oz. – $2.99
– $1/2 Oreo Cookies (exp. 8/31/14)
Final Price: $2.49 each wyb 2
Combos 6.3 oz, Chex Mix or Gardetto's 5.5-8.75 oz. – 2/$3
– $0.50/1 Bugles Corn Snacks, Chex Mix, Baguette Chips, Gordetto's or Green Giant Veggie Snack Chips
– $0.50/2 Bugles Corn Snacks, Chex Mix, Pillsbury Baguette Chips, or Gardetto's
– $0.50/2 General Mills Snack Mix: Bugles Corn Snacks, Chex Mix, Pillsbury Baguette Chips, Gardetto's
– $0.50/2 Chex Mix Regular, Muddy Buddies. Popped or Xtreme, exp. 8/23/14 (SS 06/29/14)
– $0.50/2 Chex Mix, Chex Mix Muddy Buddies, Chex Mix Popped, Chex Mix Xtreme, Bugles Corn Snacks, or Gardetto's (SavingStar Deposit)
Final Price: $1 each wyb 1
Gerber pure purified water 1 gallon or Deer Park natural spring water 3L – 3/$3
Pepsi Products 1.5 liter bottle – $0.99 (Limit 5)
Gatorade 20 oz 4 pk. or Pepsi 7.5 oz mini cans 8 pk. – 2/$5
Blue Diamond almonds 16 oz. – $5.49
Nestea 12 oz cans 12 pk. or Nestlé Pure Life purified water 12 oz 12 pk. – $2.99
Ben & Jerry's 16 oz. – 2/$7
Cadbury or Hershey's Extra Large bar 3.5-4.5 oz. – B2G1 Free
Planters deluxe mixed nuts 8.75 oz, whole cashews 8.5 oz or Nutrition 9.75 oz. – 2/$10
– $1/2 Planters Nuts or Peanut Butter
– $1/1 PLANTERS NUT•rition Product
– $1/2 Planters Nuts or Peanut Butter, exp. 8/31/14 (SS 06/29/14)
Final Price: $4.50 each wyb 2
Planters peanuts 16 oz. – 2/$6
– $1/2 Planters Nuts or Peanut Butter
– $1/2 Planters Nuts or Peanut Butter, exp. 8/31/14 (SS 06/29/14)
Final Price: $2.50 each wyb 2
St. Ives body wash 24 oz
St. Ives or Vaseline lotion 20.3-21 oz or moisturizer sprays 6.5 oz.
St. Ives Facial Care
Noxzema
Lever bar 2 and 8 pk.
Dove Men+Care body wash 13.5 oz, bar soap 6 pk. – BOGO 50% off
– $2/1 St. Ives Fresh Hydration Lotion
– $1/1 Vaseline Spray and Go Moisturizer or St. Ives Fresh Hydration Spray Lotion, exp. 6/30/14 (ALL You magazine Mar '14)
– $1/1 Dove Men Plus Care Body Wash, Body Bar or Hair Product
– $1/1 Men+Care Product, exp. 6/30/14 (ALL You magazine June '14)
– $1/1 Dove Men+Care Body and Face Bar, exp. 6/29/14 (RP 06/01/14)
– $1/1 Vaseline Lotion
– $2 off Vaseline Jelly wyb Vaseline Intensive Care Lotion
– $2 off Vaseline Jelly wyb Vaseline Lotion, exp. 6/29/14 (SS 06/01/14)
Final Price: Varies
Similac 1-1.45 lb. $24.99
– $2/1 Similac Powder
Final Price: $22.99
Grocery
Folgers coffee 22.6-34.5 oz. – $7.99 (Limit 3)
Kellogg's To-Go Shakes 4 pk. or Taster's Choice instant coffee 7 oz, BOGO (Limit 4)
M&M's 9.9-14 oz, Hershey's Kisses or miniatures 10.5-15 oz. – 2/$5 (Limit 4)
– $1/2 Mars M&M'S, Snickers, Twix, 3 Musketeers, Milky Way or Dove Product, exp. 8/3/14 (RP 06/22/14)
Final Price: $2 each wyb 2
Edy's ice cream 48 oz., BOGO (Limit 4)
– $1/2 Dreyer's Slow Churned Light Ice Cream or Grand Ice Cream Product, exp. 8/3/14 (SS 06/29/14)
Gold Emblem peanuts 34.5-35 oz., mixed nuts, cashews 15-17.5 oz. or macadamia 6.5 oz. – $6.99 (Limit 3)
Bumble Bee solid white tuna in water 5 oz or Snow's clams 6.5 oz. – $0.99
Gold Emblem candy tubs or tubes 2/$4
Jack Link's Jumbo Bag beef jerky 6.2 oz. – $6.99
Gold Emblem Red Bag candy 2.5-7 oz or Gold Coins 1.5 oz. – $0.99
Theater Box Candy $0.99
Sunsweet apricots or prunes 16-18 oz. – 2/$7
Sun-Maid raisins 13 oz or South Beach Good to Go cereal bars 5 ct. – 2/$4
– $1/1 South Beach Diet Product
– $1/2 South Beach Diet Good To Go Bars, exp. 6/30/14 (SS 05/11/14)
– $0.55/1 South Beach Diet Bars or Snacks (Product Package)
Final Price: $1 each wyb 1
Gold Emblem breakfast bars 5-12 ct., cereal 11.2-20 oz or oatmeal variety pk. 10 ct. – $2.49
Gold Emblem pistachios 18 oz. – $7.99
Sunsweet prune juice 64 oz. – $3.99
– $0.75/1 Sunsweet Prune Juice
Final Price: $3.24 each wyb 1
Kashi cereal 13.1-14 oz or bars 6 ct. – 2/$6
Kellogg's Frosted Mini-Wheats, Corn Pops, Crispix or Crunchy Nut cereal 12-18 oz. – 2/$5
– $1/3 Kellogg's Fruit Loops, Apple Jacks, Corn Pops, Honey Smacks, Frosted Mini Wheats Little Bites, Frosted Flakes
– $1/2 Kellogg's Frosted Mini-Wheats Cereals
– $1/3 Kellogg's Cereals
– $1/2 Kellogg's Frosted Mini Wheats Cereals
– $1/2 Kellogg's Crunch Nut Golden Honey Flakes Cereals
– $1/2 Kellogg's Bran, Smart Start, Crispix, Product 19, Mueslix, Kellogg's Raisin Bran Fiber Plus Cereals
– $1/3 Kellogg's Cereals, exp. 7/13/14 (RP 06/01/14 R)
Final Price: $2 each wyb 2
Lean Cuisine 5.25-11.5 oz or WeightWatchers Smart Ones 9-9.25 oz. – 2/$6
– $2/7 Weight Watchers Smart Ones Frozen Products
– $4/10 Weight Watchers Smart Ones Frozen Products
– B12G1 Buy (12) Weight Watchers Smart Ones Frozen Products and Get (1)Smart Ones Fajita Free
– $2/7 Weight Watchers Smart Ones Products
– B12G1 Weight Watchers Smart Ones Frozen Product
– $2/5 Weight Watcher Smart Ones Products
– $3/11 Weight Watchers Smart Ones
– $3/11 Weight Watchers Smart Ones
– $5/12 Weight Watchers Smart Ones Frozen Products
– $5/15 Weight Watchers Smart Ones
– $4/12 Weight Watchers Smart Ones Frozen Products
– $10/$40 Weight Watchers Smart Ones (SavingStar Deposit)
Final Price: $2.60 each wyb (5)
Stacy's Pita Crisps 6.75-8 oz, Pepperidge Farm Cookies 5.25-7.5 oz or Goldfish Puffs 7 oz. – 2/$5
Gevalia coffee 12 oz or Maxwell House single serve cups 12 ct. – $5.99
Kellogg's Nutri-Grain bars 8-10 ct. – 2/$5
Pringles – 4/$6
– $0.30/2 Pringles Full Size Can
– $1/2 Pringles Full Size Cans, exp. 6/29/14 (RP 05/18/14 #2 R)
– $1/4 Pringles Full Size Cans, exp. 6/29/14 (RP 05/18/14 #2 R)
Final Price: $0.80 each wyb (5)
Dinty Moore beef stew 10-20 oz, Compleats 10 oz, Simply Asia 8.5 oz, Dak ham or Spam 12-16 oz. – 2/$5
– $1.50/3 Hormel Compleats Microwave Meals
– $1/1 Hormel Compleats Microwave Meal
– $1/1 Hormel Compleats Breakfast Product, exp. 7/28/14 (SS 06/01/14)
– $1.50/3 Hormel Compleats Microwave Meals, exp. 7/28/14 (SS 06/01/14)
– $1.50/3 Spam Products
– $1/2 Spam Product, exp. 7/28/14 (SS 06/01/14)
Final Price: $1.50 each wyb 1
TombStone 12" pizza – $3.99
Lay's chips 9.5-10 oz (excludes Baked) – BOGO (Limit 4)
Cheez-It, Keebler Club, Nabisco cookies or crackers 3.47-7 oz. – $0.99 (Limit 6)
Health and Personal Care
Neutrogena Facial Care, Specialty Bath items or hand cream 2-3 oz. – BOGO 50% off
– $1 off $5 Facial Cleanser, Moisturizer or Acne Care CVS Coupon
Stack with:
– $1/1 Neutrogena Pore Refining Products
– $2/1 Neutrogena Wave Refill Pads
– $4/2 Neutrogena Body Products, exp. 7/31/14 (SS 05/04/14)
– $1.50/1 Neutrogena Body Product, exp. 7/31/14 (SS 05/04/14)
CVS Brand cotton, eye makeup/nail polish removers, facial care, personal cleansing, hand/body, lotions, hair care, Essence of Beauty Cosmetic accessories or Spoiled nail color BOGO 50% off
– $1 off $5 Facial Cleanser, Moisturizer or Acne Care CVS Coupon
– $2 off $10 Shampoo/Conditioner or Hair Styling (Excludes Pantene) CVS Coupon
Nuance Salma Hayek cosmetics, personal cleansing, hair or facial care BOGO 50% off
– $1 off $5 Facial Cleanser, Moisturizer or Acne Care CVS Coupon
Physicians Formula Cosmetics B2G1
– $5 off $15 Physicians Formula Cosmetics CVS Coupon
Rimmel Cosmetics BOGO 50% off
– $1/1 Rimmel London Eye, Face or Nail Product, exp. 6/30/14 (RP 04/27/14)
– $1/1 Rimmel London Eye Product, exp. 6/30/14 (RP 04/27/14)
– $1/1 Rimmel London Face Product, exp. 7/31/14 (RP 05/11/14)
– $1/1 Rimmel London Product, exp. 7/31/14 (RP 05/11/14)
Nature Made Vitamins BOGO
– $1/1 Nature Made Multivitamin
– $1/1 Nature Made Magnesium
– $1/1 Nature Made Melatonin
– $1/1 Nature Made Product
– $1/1 Nature Made Vitamin B
– $1/1 Nature Made VitaMelts
– $1/1 Nature Made Fish Oil
– $1/1 Nature Made Adult Gummies
– $1/1 Nature Made Vitamin D
– $2/2 Nature Made Product
– $1/1 Nature Made Item, exp. 12/31/14 (Tearpad)
Trim Beauty Tools BOGO 50% off
Bain de Soleil, CeraVe, L'Oreal, Aveeno, CVS Sun Care, Neutrogena Sun Care/Sunless, Coppertone, Banana Boat or Hawaiian Tropic BOGO 50% off (Limit 4)
(Excludes continuous spray 10 oz, sticks, lip, after sun and twin packs)
– $2 off two (2) Sun Protection products (excludes 2oz.) CVS Coupon
Stack with:
– $2/1 Cerave Product
– $3/1 Cerave Sunscreen, Moisturizing Lotion or Cream, Renewing Sa Lotion or Cream or Theraputic Hand Cream, exp. 6/30/14 (SS 05/04/14 #2)
– $3/1 L'Oreal Paris Quick Dry Sun Product, exp. 7/12/14 (RP 05/18/14 #2 R)
– $2/1 L'Oreal Paris Sublime Bronze Item, exp. 7/12/14 (RP 05/18/14 #2 R)
– $1/1 Aveeno Product
– $2/2 Aveeno Products
– $2/1 Aveeno Sun Care Product, exp. 6/30/14 (RP 05/11/14)
– $2/1 Aveeno Sun Care Product, exp. 7/31/14 (RP 06/22/14)
– $1/1 Neutrogena Sun Care Item
– $1/1 Neutrogena Sunless Products
– $1/1 Neutrogena Suncare Product, exp. 9/1/14 (SS 05/04/14)
– $1/1 Neutrogena Sunless Product, exp. 9/1/14 (SS 05/04/14)
– $2/1 Neutrogena Wet Skin Sunscreen Spray (Ibotta Deposit)
– $1/1 Coppertone Suncare Product
– $1/1 Coppertone Suncare Product
– $3/2 Coppertone Suncare Product
– $1/1 Coppertone Suncare Product, exp. 8/10/14 (SS 06/22/14)
– $3/2 Coppertone Suncare Product, exp. 8/10/14 (SS 06/22/14)
– $1/1 Banana Boat Sun Care Product
– $1/1 Banana Boat Sun Care Product
– $1/1 Banana Boat Sun Care Product, exp. 8/10/14 (SS 06/29/14)
– $1/1 Banana Boat Sun Care Product, exp. 9/30/14 (Better Homes and Gardens Insert)
– $1/1 Hawaiian Tropic Sun Care Product
– $1/1 Hawaiian Tropic Sun Care Product, exp. 8/10/14 (SS 06/29/14)
Aveeno facial moisturizers 0.5-4 oz, cleansers 5-6.7 oz, wipes/pads 25-28 ct., BOGO 50% off
– $1 off $5 Facial Cleanser, Moisturizer or Acne Care CVS Coupon
Stack with:
– $1/1 Aveeno Product
– $2/2 Aveeno Products
– $2/1 Aveeno Facial Care Product, exp. 8/15/14 (SS 06/29/14)
La Roche-Posay Anthelios Sunscreens or Moisturizers BOGO 50% off
– $1 off $5 Facial Cleanser, Moisturizer or Acne Care CVS Coupon
– $2 off two (2) Sun Protection products (excludes 2oz.) CVS Coupon
CeraVe BOGO 50% off
– $2/1 Cerave Product
– $3/1 Cerave Sunscreen, Moisturizing Lotion or Cream, Renewing Sa Lotion or Cream or Theraputic Hand Cream, exp. 6/30/14 (SS 05/04/14 #2)
Clearasil BOGO 50% off
– $1 off $5 Facial Cleanser, Moisturizer or Acne Care CVS Coupon
Stack with:
– $1/1 Clearasil Ultra
– $0.50/1 Clearasil Daily Clear
Clean & Clear Facial BOGO 50% off
– $1 off $5 Facial Cleanser, Moisturizer or Acne Care CVS Coupon
Stack with:
– $1/1 Clean & Clear Product
– $1.50/1 Clean & Clear Night Relaxing Product
– $1/1 Clean & Clear Products
Caress body wash 18 oz or bar soap 6 pk.
Dove body wash 12-24 oz, cream oil lotion 13.5 oz, bar soap 2 and 6 pk.
Pond's towelettes 30 ct., BB cream 1.5 oz, facial cream 9.5-10.1 oz
Simple Facial Care – BOGO 50% off
– $1 off $5 Facial Cleanser, Moisturizer or Acne Care CVS Coupon
Stack with:
– $1/1 Ponds Product (exp. 8/7/14)
– $2/1 Ponds Luminous Finish BB + Cream Product (exp. 8/7/14)
– $2/1 Simple Cleanser or Moisturizer
– $2/1 Simple Cleaner or Moisturizer
– $1/1 Dove Beauty Bar or Dove Body Wash
Suave lotion 10-18 oz, body wash 12 oz or Dove Hair Care – BOGO 50% off
– $3 off any Dove Shampoo, Conditioner or Styler (excl Trial) CVS Coupon
Stack with: 
– $1.50/1 Dove Advanced Hair Series
– $1/1 Dove Advanced Hair Series Product
– $1/1 Dove Men Plus Care Body Wash, Body Bar or Hair Product
Irish Spring bar 3 pk. or Softsoap liquid hand soap 7.5 oz. – 2/$5
Conair or Scunci Hair Accessories and Hairbrushes – BOGO 50% off
L'Oreal Preference MOUSSE ABSOLUE reusable hair color – $13.99
– $3/1 L'Oreal Paris Mousse Absolue Haircolor
Final Price: $10.99 each wyb 1
Revlon ColorSilk hair color – 2/$6
– $1/2 Revlon Haircolor Product, exp. 8/30/14 (SS 06/29/14)
Final Price: $2.50 each wyb 2
Viviscal tablets 60 ct., hair filler fibers 0.53 oz, serum 2 oz or Rogaine – BOGO 50% off
– $5/1 Viviscal Extra Strength
– $5/1 Rogaine Hair Regrowth Treatment Product
Pantene shampoo, conditioner 12.6 oz or styler 5.7-11.5 oz. – 2/$8
– $0.75/1 Pantene Styler or Treatment Product
– $2/2 Pantene Shampoos, Conditioners, or Stylers
– $1.50/2 Pantene Product, exp. 6/30/14 (P&G 06/01/14)
– $3/3 Pantene Product, exp. 6/30/14 (P&G 06/01/14)
– $1/1 Pantene Styler or Treatment, exp. 6/30/14 (P&G 05/11/14)
– $1/2 Pantene Product, exp. 6/30/14 (P&G 05/11/14)
Final Price: $3 each wyb 1
Herbal Essences or Aussie 10.1-13.5 oz or styler 6-14 oz. – BOGO 50% off
– $2 off $10 Shampoo/Conditioner or Hair Styling (Excludes Pantene) CVS Coupon
Stack with:
– $2/2 Herbal Essences Shampoo, Conditioner or Styler
– $3/2 Herbal Essences Shampoo, Conditioner or Styling Product, exp. 6/30/14 (P&G 05/11/14)
– $1/2 Aussie Shampoo, Conditioner or Styling Product, exp. 6/30/14 (P&G 05/11/14)
L'Oreal Excellence Creme hair color – $7.99
– $2/1 L'Oreal Paris Excellence Hair Color
– $2/1 L'Oreal Excellence Haircolor, exp. 7/26/14 (RP 06/29/14)
– $3/1 L'Oreal Excellence Haircolor, exp. 7/12/14 (RP 05/18/14 #2)
– $2/1 L'Oreal Haircolor Product, exp. 7/19/14 (RP 06/22/14)
– $5/2 L'Oreal Haircolor Product, exp. 7/19/14 (RP 06/22/14)
Final Price: $4.99 each wyb 1
Garnier Nutrisse Hair Color – $6.99
– $2/1 Garnier Nutrisse Haircolor, exp. 7/5/14 (RP 05/11/14)
– $2/1 Garnier Nutrisse Haircolor, exp. 8/9/14 (RP 06/15/14)
Final Price: $4.99 each wyb 1
Gillette, Old Spice antiperspirant/deodorant, body wash 16-18 oz, Fusion ProGlide Flexbrazor 1 ct. or Ivory bar 10 pk., – BOGO 50% off 
– $4 off any $10 Razors, Blades or Shave creams/gel CVS Coupon
Stack with:
– $2/1 Gillette Clinical Antiperspirant/Deodorant
– $1/1 Gillette Clear Gel Antiperspirant/Deodorant
– $2/1 Gillette Clinical Deodorant, exp. 6/30/14 (P&G 06/01/14)
– $2/2 Gillette Deodorant or Body Wash, exp. 6/30/14 (P&G 06/01/14)
– $3/1 Gillette Fusion Proglide Razor, exp. 6/30/14 (Conagra and P&G Help End Child Hunger Booklet)
– $5 off Gillette Fusion Razor wyb Fusion Cartridge, exp. 6/29/14 (RP 06/15/14)
– $0.50/1 Old Spice Anti-Perspirant or Deodorant Product
– $0.50/1 Old Spice Body Wash
– $1.50/2 Old Spice Antiperspirant/Deodorant Product
– $1/2 Old Spice Product, exp. 6/30/14 (P&G 06/01/14)
– $1/1 Secret or Old Spice Deodorant, exp. 6/30/14 (Conagra and P&G Help End Child Hunger Booklet)
– $0.50/1 Ivory Personal Cleansing Product, exp. 6/30/14 (Charmin Insert)
– $1 off Ivory Bar AND Body Wash, exp. 6/30/14 (P&G 06/01/14)
– $0.40/1 Ivory or Safeguard Personal Cleansing Product, exp. 6/30/14 (P&G 06/01/14)
Select Dove or Degree antiperspirant/deodorant – BOGO 50% off
– $1.50/1 Degree MotionSense or Clinical, exp. 6/29/14 (RP 06/01/14)
– $1.50/1 Degree Women Premium or Clinical, exp. 6/29/14 (RP 06/01/14)
Gillette or Venus disposables 2-12 ct. – BOGO 50% off
– $4 off any $10 Razors, Blades or Shave creams/gel CVS Coupon
Stack with:
– $2/1 Venus Razor or Disposables Pack
– $3/1 Gillette Female Disposable, exp. 6/30/14 (RP 05/18/14 #2)
– $3/1 Gillette Male Disposable, exp. 6/30/14 (RP 05/18/14 #2)
– $3/2 Gillette Disposable Razor, exp. 7/31/14 (RP 06/22/14)
– $1/1 Gillette Disposable Razor, exp. 7/31/14 (RP 06/22/14)
Act rinse 16.9-18 oz or dry mouth lozenges 18 ct. – $3.99
– $3 off any $15 Toothpaste, Toothbrush, Floss or Mouthwash CVS Coupon
Stack with:
– $1/1 Act Mouthwash or Rinse
– $1.50/2 Act Mouthwash, Rinse, or Dry Mouth Lozenge
– $0.75/1 Act Product, exp. 8/9/14 (RP 06/29/14)
– $2/2 Act Product, exp. 8/9/14 (RP 06/29/14)
Final Price: $2.99 each wyb 1
OraQuick in-home HIV test – $4 off
Efferdent 90-120 ct., Fresh Guard 24 ct., Doctor's BrushPicks, NightGuard, DenTek Easy Brush 16 ct., Slim Brush 32 ct., floss picks 150 ct., Polident or Poligrip – BOGO 50% off
– $1/1 Fresh Guard by Efferdent
– $1/1 Efferdent Product, exp. 6/30/14 (SS 04/27/14)
– $0.75/1 Efferdent Product
– $0.75/1 Efferdent Product
– $1/1 Fresh Guard by Efferdent, exp. 6/30/14 (SS 04/27/14)
– $2/1 Polident Tablets, exp. 7/1/14 (RP 06/01/14)
– $1/1 Polident Product
– $1/1 Dentek Floss Picks
– $1.50/1 Dentek Floss Picks
– $2/1 Dentek Dental Guard
– $5/1 Dentek Dental Guard
– $3/1 DenTek Custom Comfort Night Guard
Crest 3D Whitestrips – $10 off
– $2/1 Crest 3D White Glamorous White or Advanced Vivid
– $7/1 Crest 3D White 1 Hour Express, Professional Effects, Professional Effects + 1 Hour Express, Advanced Seal Glamorous White or Supreme FlexFit Whitestrips, exp. 6/30/14 (P&G 06/01/14)
Crest Complete 4-8 oz, Pro-Health 4.2-6 oz, 3D White toothpaste 5.5 oz, Pro-Health rinse 8-8.4 oz, Glide floss or Oral-B toothbrush 1 ct. – BOGO 50% off
– $3 off any $15 Toothpaste, Toothbrush, Floss or Mouthwash CVS Coupon
Stack with:
– $0.50/1 Crest Pro-Health, Crest Plus Scope or Crest 3D Whitening Toothpaste
– $0.50/1 Crest Toothpaste, Rinse, Glide Floss or Glide Floss Picks, exp. 6/30/14 (P&G 06/01/14)
– $0.20/1 Crest Toothpaste, Rinse, Glide Floss or Glide Floss Picks, exp. 6/30/14 (P&G 06/01/14 R)
– $1/2 Crest Toothpaste, Rinse, Glide Floss or Glide Floss Picks, exp. 6/30/14 (P&G 06/01/14)
– $2/3 Crest Toothpaste, Rinse, Glide Floss or Glide Floss Picks, exp. 6/30/14 (P&G 06/01/14)
– $0.75/1 Crest Toothpaste, exp. 6/30/14 (Conagra and P&G Help End Child Hunger Booklet)
– $0.50/1 Crest Rinse, Toothpaste or Liquid Gel, exp. 6/30/14 (RP 05/18/14 #2 R)
– $1/1 Crest Rinse, exp. 7/31/14 (RP 06/15/14)
– $1.50/2 Oral-B Manual Toothbrush
– $1.50/1 Oral-B Pulsar Toothbrush
– $0.50/1 Oral-B Manual Toothbrush
– $0.75/1 Oral-B Glide Floss or Picks, exp. 6/30/14 (Charmin Insert)
– $1/1 Oral-B Pulsar, 3D White, Pro-Health or Complete Toothbrush, exp. 6/30/14 (P&G 06/01/14)
– $0.50/1 Oral-B Glide Floss or Glide Floss Picks, exp. 6/30/14 (P&G 05/11/14)
– $1/1 Oral-B Glide Floss or Glide Floss Picks, exp. 7/31/14 (RP 06/29/14)
– $0.50/1 Oral-B Pulsar, 3D White, Pro-Health, Complete or (2) Indicator or Cavity Defense Toothbrushes, exp. 6/30/14 (RP 05/18/14 #2 R)
Listerine FreshBurst, Cool Mint, Original 1.5 liter, UltraClean, Naturals, Total Care 1 liter or Rembrandt toothpaste – $6.99
– $3 off any $15 Toothpaste, Toothbrush, Floss or Mouthwash CVS Coupon
Stack with:
– $1/1 Listerine Antiseptic Mouthwash, Listerine Ultraclean Antiseptic, Listerine Total Care, Listerine Zero or Listerine Fluoride Defense Anticavity Mouthwash Product
– $1/1 Listerine Antiseptic Mouth Wash, exp. 6/30/14 (SS 04/13/14)
– $1/1 Listerine Naturals Antiseptic, exp. 6/30/14 (SS 04/13/14)
– $1/1 Listerine Antiseptic Mouthwash (Listerine.com)
– $3/1 Listerine Mouthwash, exp. 6/30/14 (Sample Insert)
– $2/1 Rembrandt Whitening Toothpaste or Deeply White + Peroxide Whitening Mouthwash
Final Price: $3.99 each wyb 1
CVS Protective Undergarments – 2/$18
Playtex Gentle Glide, Sport tampons 36-40 ct., Stayfree pads 14-48 ct., Carefree pantiliners 36-92 ct. or o.b. tampons 40 ct. – BOGO 50% off
– $1/1 Playtex Sport Tampons
– $1/1 Playtex Gentle Glide 360 Tampons
– $3/1 Playtex Sport or Gentle Glide Tampons, exp. 7/12/14 (SS 05/18/14)
– $1/1 Playtex Sport or Gentle Glide Tampons, exp. 7/12/14 (SS 05/18/14)
– $0.50/1 Stayfree Product
– $0.50/1 Stayfree Product
U by Kotex liners 50-60 ct., pads 14-18 ct. or tampons 18 ct. – $3.99
Depend underwear 17-21 ct., shields, guards 52-58 ct., Silhouette, Real Fit 10-12 ct. or Poise pads 27-66 ct. – $11.99
– $2/2 Depend Product
– $2/1 Depend Absorbent Products
– $2/1 Depend Real Fit or Silhouette Product
– $2/1 Depend Shields or Guards for Men
– $1.50/2 Poise Pads or Liners, exp. 7/26/14 (SS 06/15/14)
– $1/1 Poise Pads or Liners, exp. 7/26/14 (SS 06/15/14)
Final Price: $9.99 each wyb 1
Always Infinity pads 28-36 ct., radiant pads 24-32 ct., Tampax Pearl or radiant tampons 32-40 ct. – $6.99
– $0.50/1 Always Pad or Feminine Cleansing Product, exp. 6/30/14 (P&G 06/01/14)
– $1/1 Always Radiant or Infinity Pads, exp. 6/30/14 (P&G 06/01/14)
– $1/1 Always Pad or Feminine Cleansing Product, exp. 6/30/14 (Conagra and P&G Help End Child Hunger Booklet)
– $2/2 Tampax Pearl Active
– $2.50/2 Tampax Radiant or Pearl Tampon Product, exp. 6/30/14 (P&G 06/01/14)
– $0.50/1 Tampax Product, exp. 6/30/14 (P&G 06/01/14)
Final Price: $5.74 each wyb 2
Select condoms 10-12 ct. or Select lubricants – BOGO 50% off
– $1/1 Trojan 2Go Product
– $1/1 Trojan Condom Product
– $2/1 Trojan Condom Product
– $2/1 Trojan Vibrations Product
– $1/1 Trojan Condoms, exp. 9/30/14 (SS 06/29/14)
– $1/1 Trojan Gel Lubricant, exp. 9/30/14 (SS 06/29/14)
– $2/1 Trojan Premium Lubricant Product, exp. 9/30/14 (SS 06/29/14)
I-Caps – BOGO 50% off
– $3/1 I-Caps Eye Vitamins
– $3/1 Icaps Eye Vitamin Formula, exp. 6/30/14 (SS 05/04/14)
– $3/1 ICaps Eye Vitamin Product, exp. 7/20/14 (SS 06/01/14)
Select Gummy Vitamins – BOGO 50% off
Osteo Bi-Flex triple strength 120 ct. – BOGO
– $3/1 Osteo Bi-Flex Product, exp. 7/15/14 (RP 06/15/14)
Citracal 120-200 ct., Flintstones 80-150 ct., One A Day Women's or Men's 100-200 ct., – BOGO 50% off
– $2/1 Citracal Calcium Supplement Product
– $2/1 Citracal Product, exp. 8/3/14 (SS 04/27/14)
– $1/1 Citracal Product
– $2/1 Flintstones Supplement Product, exp. 6/30/14 (SS 03/16/14 R)
– $1/1 One A Day Multivitamin Product
– $4/2 Bayer, One A Day Adult Multivitamin or Alka-Seltzer Antacid Product, exp. 6/29/14 (RP 06/15/14)
– $1/1 One A Day Multivitamin Product, exp. 7/31/14 (RP 06/15/14)
Mega Red, Move Free, Cosamin or Ocean Blue Omega-3 – BOGO
– $1/1 MegaRed Product, exp. 8/8/14 (SS 02/09/14)
– $2/1 Schiff Move Free Product, exp. 11/11/14 (SS 05/11/14)
– $4/1 Schiff Move Free Ultra, Ultra Omega and Gummies, exp. 11/11/14 (SS 05/11/14)
– $3/1 CosaminDS Joint Supplement, exp. 9/30/14 (ALL You magazine June '14)
– $3/1 Cosamin DS Joint Health Supplement, exp. 6/30/14 (ALL You magazine Apr '14)
CVS external pain items, ThermaCare HeatWraps or Cold Wraps – BOGO 50% off
– $2/1 Thermacare Cold Wrap
– $3.50/2 Thermacare Cold Wrap and Heat Wrap $3.50/2
– $1/1 Thermacare Cold Wrap or Heat Wrap, exp. 7/18/14 (RP 05/18/14 #2)
Advil tablets 200 ct. or PM caplets 120 ct. – $12.99
– $1/1 Advil Product
– $1/1 Advil Pain Relief Products
– $2/1 Advil PM Product
– $3/1 Advil PM, exp. 7/6/14 (RP 06/29/14)
– $1/1 Advil PM, exp. 8/10/14 (RP 06/29/14)
– $1/1 Advil Regular, Film Coated or Migraine, exp. 8/10/14 (RP 06/29/14)
– $3/1 Advil Product, exp. 7/6/14 (RP 06/29/14)
– $1/1 Advil Congestion Relief, Allergy & Congestion Relief, Cold & Sinus or Allergy Sinus Product, exp. 6/29/14 (RP 04/27/14)
– $1/1 Advil PM, exp. 7/17/14 (RP 05/18/14 #2)
– $1/1 Advil Regular, Film Coated or Migraine, exp. 7/17/14 (RP 05/18/14 #2)
Final Price: $9.99 each wyb 1
CVS Aspirin 100 ct. or larger, CVS Ibuprofen 10-300 ct. and CVS Naproxen – BOGO 50% off
CVS Probiotic 30 ct., 20 billion 4 strain – $11
– $3 off CVS Brand Digestive Probiotic (30ct or more) CVS Coupon
Final Price: $8 each wyb 1
Culturelle digestive health probiotic 30 ct. – $22
– $2/1 Culturelle Health & Wellness Product
Final Price: $20 each wyb 1
CVS Acid Reducer 65-80 ct. – $10
– $4 off any $20 CVS Brand Antacids, Probiotic or Heartburn Relief CVS Coupon
Final Price: $8 each wyb 2
Zantac75 80 ct. or Zantac150 65 ct. – $20
– $4/1 Zantac Product
Final Price: $16 each wyb 1
CVS Omeprazole 42 ct – $12
– $4 off any $20 CVS Brand Antacids, Probiotic or Heartburn Relief CVS Coupon
Final Price: $10 each wyb 2
Prilosec or Prevacid 42 ct. – $24
– $2/1 Prilosec OTC Product
– $1/1 Prilosec OTC Product, exp. 6/30/14 (P&G 06/01/14)
– $3/1 Prevacid 24 Hour Product
– $3/1 Prevacid 24HR Product, exp. 6/30/14 (SS 04/13/14 #2)
Final Price: $21 each wyb 1
CVS Loratadine 30 ct. – $10
Claritin 30 ct. or Claritin chewables 20 ct. – $20
– $4/1 Claritin Non-Drowsy, exp. 6/29/14 (SS 06/01/14 R)
Final Price: $16 each wyb 1
CVS liquid nutrition drink 6 pk., Orgain shake 4 pk., Ensure, Glucerna or Hunger Smart – BOGO 50% off
– $1/1 Orgain Shake
– $1/1 Orgain Shake
– $1.50/1 Orgain Shake
– $3/1 Orgain Shake
– $3/2 Ensure Product
– $3/1 Ensure Active Multipack, exp. 8/24/14 (SS 06/29/14)
– $3/2 Ensure Multipacks, exp. 6/29/14 (SS 05/04/14 #2)
– $2/1 Ensure Product, exp. 6/29/14 (SS 05/04/14 #2)
– $2/1 Ensure Product, exp. 7/27/14 (SS 06/01/14)
– $3/2 Ensure Multipacks, exp. 7/27/14 (SS 06/01/14)
– $3/2 Ensure Multipacks, exp. 8/24/14 (SS 06/29/14)
– $2/1 Glucerna Product
– FREE Glucerna Bars wyb 2 Shakes Multipacks, exp. 6/29/14 (SS 05/04/14 #2)
– $3/2 Glucerna Shakes Multipacks, exp. 6/29/14 (SS 05/04/14 #2)
– FREE Glucerna Bars wyb 2 Glucerna Shakes, exp. 7/27/14 (SS 06/01/14)
– $3/2 Glucerna Multipack Shakes, exp. 7/27/14 (SS 06/01/14)
Atkins products – BOGO 50% off
– $0.50/1 Atkins Bar
– $0.50/1 Atkins Bar, Shake or Endulge
– $0.50/1 Atkins Frozen Entree, Bar or Shake
– $0.50/1 Atkins Frozen Entree, Bar or Shake
– $1/1 Atkins Bar, Treat or Shake, exp. 7/31/14 (SS 05/04/14 #2)
– $1/1 Atkins Frozen Entree, exp. 7/31/14 (SS 05/04/14 #2)
Select CVS Blood Pressure Monitors – $10 off
CVS Brand Stop Smoking Aids BOGO – 50% off
Benefiber 125 dose – $19.99
– $2/1 Benefiber Product, exp. 6/30/14 (SS 04/13/14 #2)
– $4/1 Benefiber Product, exp. 7/31/14 (SS 06/01/14 R)
Final Price: $15.99 each wyb 1
Zyrtec 24-Hr. 14 ct. or Dissolve Tabs 12 ct. – $12.99
– $4/1 Zyrtec Adult or Children's Dissolve Tabs, exp. 6/29/14 (SS 06/08/14)
– $4/1 Zyrtec or Zyrtec-D Product, exp. 12/31/14 (Tearpad)
– $2/1 Zyrtec Product (request coupon by mail)
Final Price: $8.99 each wyb 1
CVS Allergy Relief – BOGO 50% off
Nasacort Allergy 120 sprays or Allegra 24-Hr. 30 ct. – $17.99
– $4 off Nasacort CVS Coupon
Stack with:
– $3/1 Nasacort Allergy 24HR, exp. 12/31/14 (Product Mailer)
– $5/1 Nasacort 24HR Product, exp. 7/3/14 (RP 05/04/14)
– $12/2 Allegra and Nasacort Product
– $4/1 Nasacort Spray
– $5/1 Allegra, Allegra-D, Allegra-D 24
– $4/1 Allegra Allergy, Allegra-D 24HR or Allegra-D 12HR
– $4/1 Allegra Allergy, Allegra-D 24HR or Allegra-D 12HR
– $5/1 Allegra or any D Allergy and Congestion, exp. 8/2/14 (RP 06/01/14)
Final Price: $9.99 each
MiraLAX 30 doses – $18.99
– $3/1 Miralax Product, (SS 06/29/14 #2 R)
– $3/1 MiraLAX Product
– $1/1 MiraLax Product
– $1/1 MiraLAX Product
Final Price: $15.99 each wyb 1
Baby
Johnson's Baby, Aveeno Baby – BOGO 50% off
– $1/1 Johnson's Baby Intense Moisture Cream Product
– $2/2 Newborn Skincare Essentials
– $1/1 Johnson's Baby Oil Product
– $0.75/1 Johnson's No More Tangles Hair Care Product
– $1/1 Johnson's Baby Powder
– $1/1 Johnson's Baby No More Tangles Hair Care Product
– $2/2 Johnson's No More Tangles Hair Care Product, exp. 6/30/14 (SS 05/04/14 R)
– $0.75/1 Johnson's No More Tangle Hair Care Product, exp. 6/30/14 (SS 05/04/14 R)
– $1/1 Aveeno Product
– $2/2 Aveeno Products
Desitin Products BOGO 50% off
– $0.75/1 Desitin Product
– $1/1 Desitin Rapid Relief Cream
– $1/1 Desitin Multi-Purpose Ointment
– $0.75/1 Desitin Diaper Rash Ointment Product
Household
Total Home bowls, cups, plates, cutlery or napkins – BOGO 50% off (Limit 4)
Just The Basics, Ajax or Gain dish liquid 9-20 oz. – $0.88 (Limit 4)
– $0.25/1 Gain Dishwashing Liquid, exp. 6/30/14 (P&G 05/11/14)
Final Price: $0.63 each wyb 1
Select Kleenex Facial Tissue 3/$4 (Limit 6)
Renuzit gel air freshener 7 oz. – $0.88 (Limit 6)
– $1/3 Renuzit Cones
B4G2 Renuzit Adjustable Air Freshener, exp. 7/13/14 (RP 06/29/14)
– $1/3 Renuzit Adjustable Air Fresheners (exp. 12/31/14)
Final Price: $0.59 each wyb (6)
Scott 12-18 pk., Cottonelle or Cottonelle Ultra bathroom tissue 18 pk. – $7.49 (Limit 3)
– $0.55/1 Scott Bath Tissue
– $1/1 Scott Naturals Bath Tissue
– $0.55/1 Scott Bath Tissue
– $1.50 off Cottonelle Toilet Paper and Flushable Cleansing Cloths
– $0.50 off Cottonelle Toilet Paper, exp. 8/3/14 (SS 06/22/14)
Final Price: $6.49 each wyb 1
Scott Choose-A-Sheet paper towels 6 pk. – $5.99 (Limit 3)
– $0.50/2 Scott Paper Towels
– $0.55/1 Scott Towels
– $0.75/6 Scott Naturals Paper Towel Rolls, exp. 7/19/14 (SS 06/08/14)
Final Price: $5.24 each wyb 1
Total Home facial tissues 90-184 ct. or with lotion 70-75 ct. – $0.88
Total Home wet, dry mopping cloths 12-16 ct., fabric softener liquid 21 loads or dryer sheets 80 ct. – 2/$6
Just The Basics paper towels 8pk. – $4.99
Total Home aluminum foil or plastic wrap – BOGO 50% off
Lysol household cleaners – BOGO 50% off
– $0.50/1 Lysol Multi-Purpose Bathroom Cleaner
– $0.50/2 Lysol Bathroom Cleaner
– $0.50/2 Lysol Power & Free MultiSurface Trigger or Lysol Purpose Cleaner Trigger
– $0.50/2 Lysol's Power & Free Toilet Bowl Cleaners, Lysol Toilet Bowl Cleaners or No Mess Automatic Toilet Bowl Cleaners
– $1/1 Lysol No Mess Max, No Mess Automatic Toilet Bowl Cleaner or Manual Toilet Bowl Cleaner
Scott or Charmin bathroom tissue 4 pk. – 2/$7
– $0.75/4 Scott Naturals Bath Tissue Rolls, exp. 7/19/14 (SS 06/08/14)
– $0.25/1 Charmin Ultra Soft
– $0.25/1 Charmin Ultra Strong
– $0.25/1 Charmin or Bounty Product, exp. 6/30/14 (P&G 06/01/14)
– $0.75 off Charmin AND Bounty Product, exp. 6/30/14 (P&G 06/01/14)
– $1.50/3 Charmin or Bounty Product, exp. 6/30/14 (P&G 06/01/14)
– $0.20/1 Charmin or Bounty Product, exp. 6/30/14 (P&G 06/01/14 R)
– $0.50/1 Charmin Product, exp. 6/30/14 (Conagra and P&G Help End Child Hunger Booklet)
Final Price: $2.75 each wyb 1
Tide Pods or Gain flings 57 ct. – $14.99
– $1/1 Tide Pods, Gain Flings, Downy Unstopables or Gain Fireworks, exp. 6/30/14 (P&G 05/11/14)
Final Price: $13.99 each wyb 1
Raid Insecticides or OFF! Repellent products – $1 off
– $1.50/2 Raid Product
– $0.75/1 Raid Product, exp. 7/12/14 (SS 06/01/14)
– $2/2 Raid Product, exp. 7/12/14 (SS 06/01/14)
– $3/1 Raid Max Bug Barrier with Reusable Auto Trigger or Defense Marker, exp. 7/12/14 (SS 06/01/14)
– $2/2 Off! Area Insect Repellents
– $1.50/1 Off! Clip-On Mosquito Repellent Starter Kit or Refill
– $1/1 OFF! Personal Insect Repellent
– $1/1 Off! Personal Insect Repellent
– $1/2 OFF! Clip-On Products
– $3/2 OFF! Clip-On
– $2/1 OFF! Deep Woods Product
– $1.50/1 OFF! Clip-On Mosquito Repellent Starter Kit or Refill
– $2/2 OFF! Area Insect Repellents
– $3/1 OFF! Explore Product
– $1/1 Off! Clip-On Mosquito Repellent Refill, exp. 8/2/14 (SS 06/22/14 R)
– $1/1 Off! Area Insect Repellent, exp. 8/2/14 (SS 06/22/14 R)
– $0.55/1 Off! Personal Insect Repellent, exp. 8/2/14 (SS 06/22/14 R)
– $2/1 Off! Clip-On Mosquito Repellent Starter Kit, exp. 8/2/14 (SS 06/22/14 R)
– $0.75/1 Off Deep Woods Product, exp. 6/30/14 (SS 05/18/14 R)
– $2/2 Off Area Insect Repellents, exp. 6/30/14 (SS 05/18/14 R)
– $1.50/1 Off Clip-On Mosquito Repellent, exp. 6/30/14 (SS 05/18/14 R)
– $0.75/1 Off Personal Insect Repellent, exp. 6/30/14 (SS 05/18/14 R)
– $0.55/1 Off Personal Insect Repellent, exp. 7/19/14 (SS 06/08/14 R)
– $0.75/1 Off Deep Woods Product, exp. 7/19/14 (SS 06/08/14 R)
– $5/$18 OFF! Insect Repellent (SavingStar Deposit)
Formula 409, Clorox cleaner, Clean-Up 30-32 oz, wipes 75 ct. or Tilex mildew 16 oz. – BOGO 50% off
– $0.75/1 Clorox 4 in One Disinfecting Spray or Clean-Up Cleaner + Bleach Spray
Finish Jet-Dry 8.45 oz, Powerbor Gelpacs 10-25 ct. – BOGO 50% off
– $0.75/1 Finish Jet-Dry Rinse Aid or Turbo Dry
– $0.75/1 Finish Jet-Dry Rinse Aid or Turbo Dry
– $0.75/1 Finish Detergent
FREE Finish Quantum, Powerball/Gelpacs, or Rinse Aid, exp. 8/23/14 (SS 06/15/14 R)
– $0.75/1 Finish Quantum Power & Free, exp. 12/31/14 (Package Insert) 

Hefty CinchSak 28-45 ct. or Easy Flaps 40-85 ct. – $6.99
– $1/1 Hefty Trash Bags
– $1/1 Hefty TKitchen Trash Bags, exp. 6/30/14 (RP 04/13/14)
– $1/1 Hefty Large Black Trash Bags, exp. 6/30/14 (RP 04/13/14)
Final Price: $5.99 each wyb 1
Hefty OneZip 13-35 ct. or Ziploc 15-100 ct. food storage bags – 2/$6
– $1/2 Hefty Slider Bags, exp. 7/31/14 (RP 05/18/14 #2)
– $2/3 Hefty Slider Bag Packages, exp. 7/31/14 (RP 05/18/14 #2 R)
– $1/2 Hefty Slider Bags
– $1/2 Hefty Slider Bags
– $0.75/2 Ziploc Bags, exp. 6/29/14 (SS 05/11/14)
– $1/2 Ziploc Brand Bags
– $5/$20 Ziploc Brand Bags or Containers (SavingStar Deposit)
Final Price: $2.50 each wyb 2
Total Home bleach 64 oz or Suavitel fabric softener 33.8 oz. – $1.96
Air Wick – BOGO 50% off
– $2/2 Air Wick National Park Products
– $1/1 Air Wick Familiar Twin Scented Oil Refill or Freshmatic Ultra Refill
– $2/2 Air Wick Familiar Twin Scented Oil Refill or Freshmatic Ultra Refill
– $1 off Air Wick Scented Oil Refills, exp. 7/6/14 (SS 06/08/14)
– $1/1 Air Wick Scented Oil Starter Kit or Gadget Only Pack, exp. 7/6/14 (SS 06/08/14)
– $2/2 Air Wick Candles, exp. 7/6/14 (SS 06/08/14)
Pet
Pup-Peroni 5.6 oz, Dingo chews 7 ct., T-Bonz 10 oz, Milk-Bone 24 oz, Pet Central cat litter 14 lbs., Temptations or Friskies Mix 6-6.35 oz. – 2/$7
– $1/2 Pup-Peroni Dog Snacks, exp. 7/27/14 (RP 06/01/14)
– $1/2 Purina T-Bonz or Tiny T-Bonz, exp. 8/11/14 (RP 05/11/14)
– $1/2 Milk-Bone Dog Snacks, exp. 7/13/14 (SS 05/18/14)
– $1/1 Milk-Bone Brushing Chews, exp. 8/24/14 (RP 06/29/14)
– $1/1 Milk-Bone Brushing Chews, exp. 6/29/14 (RP 05/04/14)
– $1/3 Temptations Treats For Cats
– $1/1 Purina Friskies Brand Cat Treats, exp. 6/30/14 (RP 04/13/14)
– $1/1 Purina Friskies Cat Treats Package, exp. 9/1/14 (RP 06/01/14)
Final Price: $2.50 each wyb 1
Fancy Feast cat food 3 oz. – 10/$5.50
– B10G1 Purina Fancy Feast Elegant Medleys, exp. 7/27/14 (SS 04/27/14)
– $1/6 Purina Fancy Feast Mornings, exp. 7/27/14 (SS 04/27/14)
– $1/24 Purina Fancy Feast Cans or Variety Pack, exp. 7/27/14 (SS 04/27/14)
Final Price: $0.38 each wyb 6