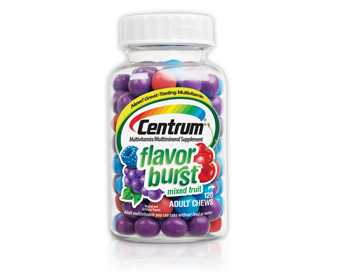 If you're headed out to CVS be sure to scan your card!  Some have reported receiving a $5.00 /1 Centrum Flavor Burst CVS Store Coupon at the coupon kiosk.  I sadly was not one of those people but I will scan again tomorrow.  If you happen to get it here is the deal:
Buy (1) Centrum Flavor Burst – $6.99
Use $2.00/1 Centrum coupon (look on the right side under "offers")
Plus Use $5.00/1 CVS Centrum Flavor Burst CVS Kiosk Coupon
Free after coupons
Don't be tricked by the shelf price.  Make sure to price check your product at the kiosk machine because some stores don't have them marked with the sale price.
Thanks For the Mommas